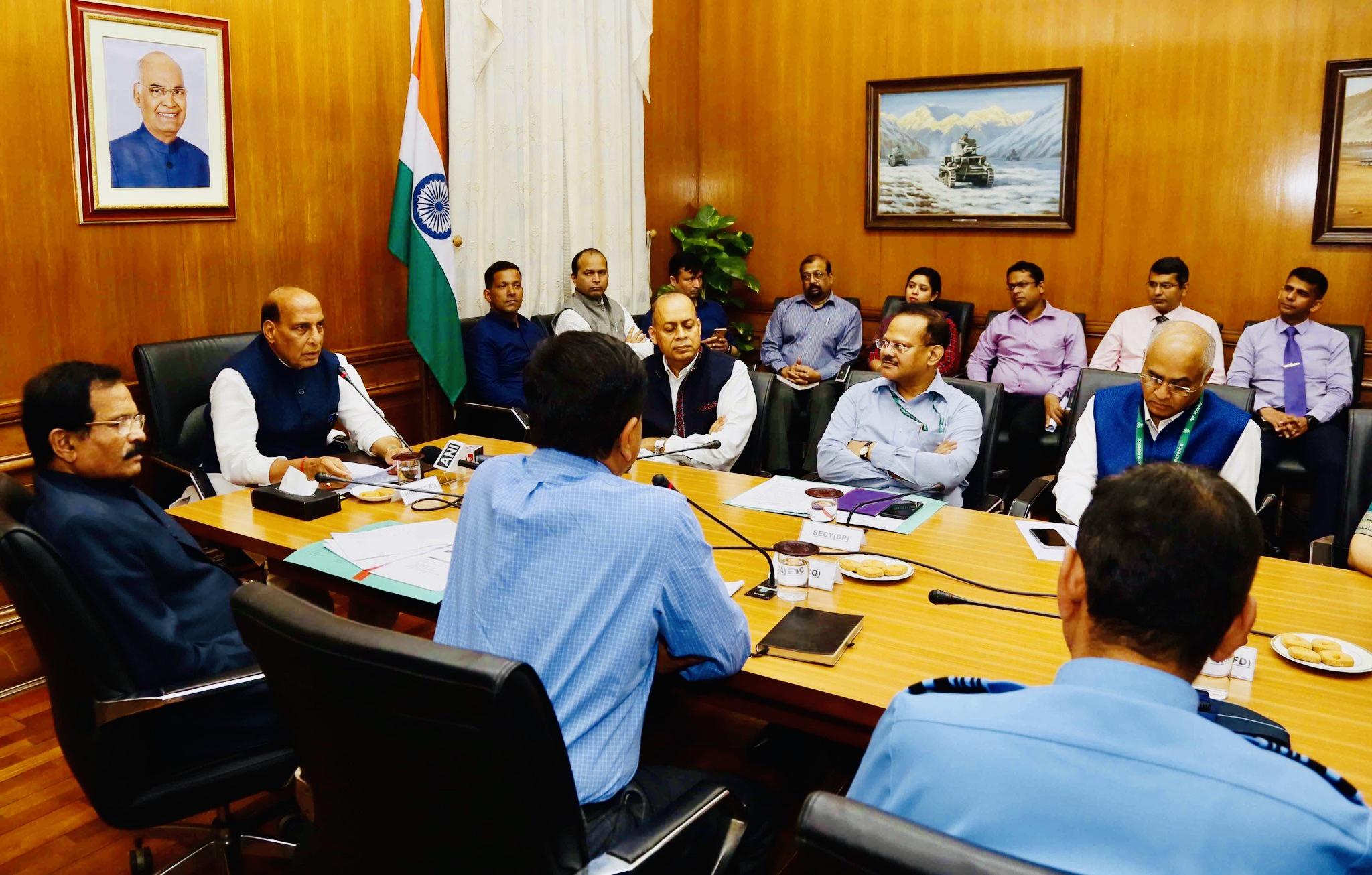 New Delhi: The draft Defence Procurement Procedure (DPP) 2020 aims at further increasing indigenous manufacturing and reducing timelines for procurement of defence equipment.
The draft DPP 2020 was unveiled by Defence Minister Rajnath Singh here on Friday. The draft was finalized by a high-level committee headed by DG Acquisition, Ministry of Defence which was set up in August last year.

Speaking on the occasion, Mr Singh said, "Our aim is to make India self-reliant and a global manufacturing hub. The government is constantly striving to formulate policies to empower the private industry including MSMEs in order to develop the eco-system for indigenous defence production."

The defence industry is a strategically important sector having huge potential for growth. It needs to be the catalyst for India's economic growth and realisation of our global ambitions, he added.

The minister said it was time to further strengthen 'Make in India' initiative, refine Life Cycle Support of procured equipment & platforms and hasten the defence acquisition process by further simplifying the procedures & reducing the overall procurement timelines.

The major changes proposed in the new DPP include hiking of indigenous content ratio, introduction of leasing a new category and widening of scope of product support.

The defence ministry has invited suggestions on the draft DPP 2020 from all stakeholders by ‪April 17.‬

In view of the experience gained by the domestic industry, the draft proposes increasing the Indigenous Content (IC) stipulated in various categories of procurement by about 10 per cent to support the 'Make in India' initiative.

New Category Buy (Global – Manufacture in India) has been introduced with minimum 50 per cent indigenous content on cost basis of total contract value.

Only the minimum necessary will be bought from abroad while the balance quantities will be manufactured in India.

This would be in preference to the 'Buy Global' category as manufacturing will happen in India and jobs will be created in the country.


---