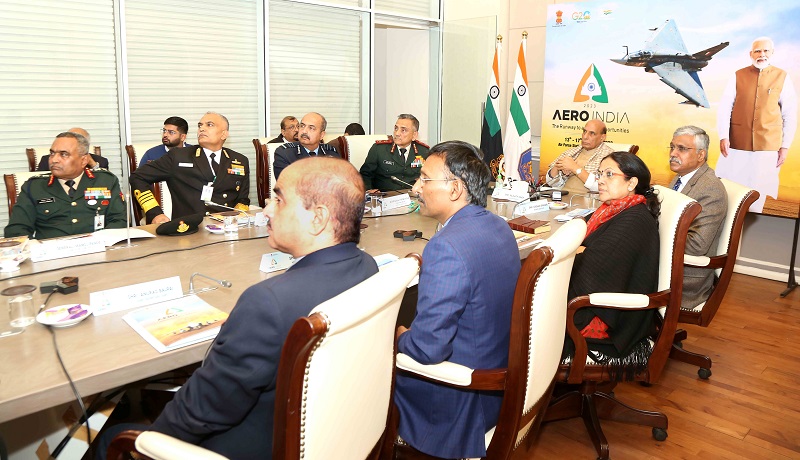 Rajnath Singh reviews preparations of Aero India event
New Delhi: A total of 731 exhibitors have registered for the much-awaited Aero India to be held in Bengaluru from February 13.
While reviewing the preparations of the forthcoming Aero India 2023, Defence Minister Rajnath Singh exhorted all the stakeholders to ensure fool-proof arrangements for the participants.
He said, Aero India 2023 will not just be an event, but a display of the growing prowess of the defence & aerospace sector and the rise of a strong & self-reliant 'New India'.
The five-day event would have 'The runway to a billion opportunities', as theme.
Defence Ministers' Conclave, with the theme 'Shared Prosperity Through Enhanced Engagement in Defence (SPEED)', and a CEOs Roundtable are among the marquee events.
Rajnath Singh pointed out that the Indian defence industry is going through a transformational phase and the active participation of the private sector is the biggest catalyst to that change.
"Not just the private sector, but R&D establishments and academia are also working together with the Government. Aero India is a medium to provide a platform to all the stakeholders to jointly strengthen the defence & aerospace sector and contribute to Nation Building," he added.
---