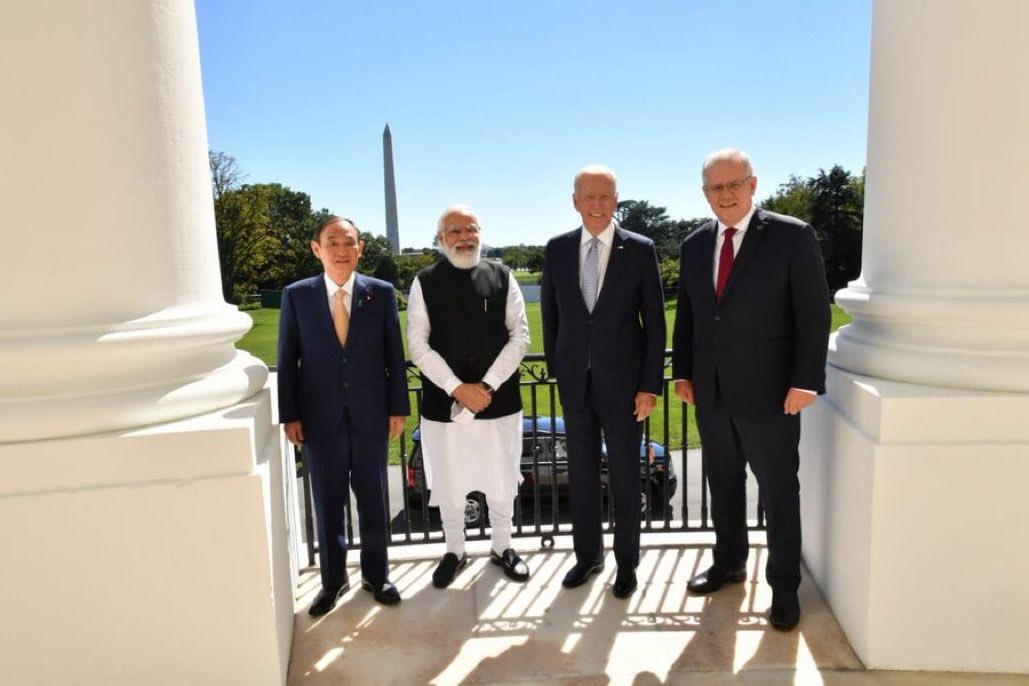 Washington: QUAD, a grouping of four nations —- Australia, Japan, India and the US, has commenced their first in-person Leaders' Summit in the United States on Friday.
Indian Prime Minister Narendra Modi said Quad will work in the role of "force for global good" and asserted that the cooperation among four countries including India, the United States, Australia and Japan in the group will ensure peace and prosperity in Indo-pacific.
"Four countries, for the first time, came together to help the Indo-pacific region after the 2004 Tsunami. Today when the world is battling with COVID-19, we being the Quad members are again together in the interest of humanity. Our Quad vaccine initiative will help people of the Indo-pacific region," PM Modi said in his opening remarks at the Quad leaders meeting.
"On the basis of our common democratic values, Quad has decided to move ahead with positive thought and approach. I would be happy to discuss supply chain or global security, climate action or Covid response or cooperation in technology with Quad members," he said.
Speaking further, the Prime Minister said, "Quad in a way will work in the role of force for global good. I believe our cooperation in Quad will ensure peace and prosperity in the Indo-Pacific and the entire world."
Earlier today, PM Modi and US President Biden held their first bilateral meeting since the latter assumed office and discussed bilateral relations including trade, COVID-19, climate challenges, and stability in the region.
On Thursday, PM Modi met his Australian counterpart Scott Morrison, US Vice President Kamala Harris, Japanese Prime Minister Yoshihide Suga and held meetings with five global CEOs for potential investment in India.


---