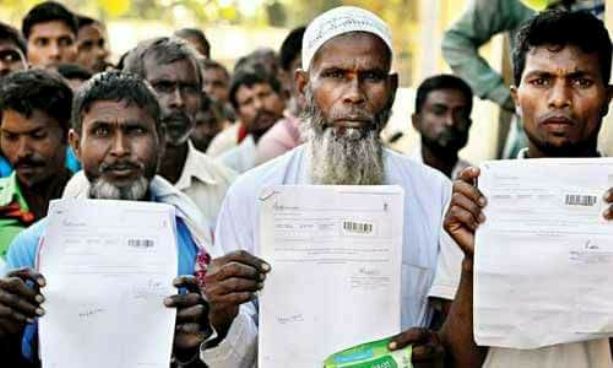 Taking a serious concern over illegal Bangladeshi migrants residing across the country, the Parliamentary panel on Citizenship Amendment Bill has noted that the government needs to effectively address the deportation issue with a sense of urgency.
In India, the illegal migrants are adequately dealt with under the Foreigners Act, 1946, Passport (Entry into India) Act, 1920, Registration of Foreigners Act, 1939, and Citizenship Act, 1955 and the rule and guidelines made there under.
The illegal migrants are put on trial, prosecuted and then deported to the country to whey they belong. The BJP Lok Sabha member Rajendra Agarwal-headed panel found that the Foreigners Tribunal have identified over 90,000 illegal migrants since 1986, only 2400 could be deported.
The Committee said, "It is not satisfied with the overall scenario of deportation of illegal foreign nationals."
On migrants involved in activities prejudicial to national security, the panel was of the opine that the national security precedes all other considerations including the humanitarian aspect and as such infiltration has to be stopped.
It reiterated the government should intensify the border fencing, patrolling and surveillance and also introduce the biometric system at all places so as to apprehend, detain and deport the infiltrators in the larger interest.
The BJP MP-chaired joint committee also lauded the government for extending a number of facilities to the migrants from minority communities staying here on long term visa.
India doesn't have any Migration or Refugee Policy as it is not a signatory to the United Nation Convention on Refugees. India allows foreign national to stay here on Long Term Visa if it is proved that he has been the victim of oppression in his native country on account of his caste, religion, nationality etc.