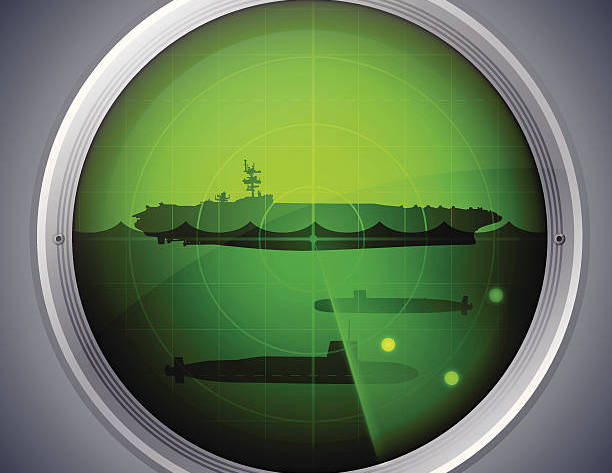 Representative image.
New Delhi: As Qatar starts the trial process against eight Indian Navy veterans working for the emirate's Dahara Global – a private Qatari company, details are slowly emerging on why the Indian ex-servicemen were held and kept incarcerated in isolation in a Qatari prison for nearly a year. So far, the naval veteran's case had baffled most Indians, including members of their own families, who had been knocking doors to seek answers.
In an exclusive story last week, ThePrint, quoting an unnamed intelligence source, reported that the eight Indian Navy veterans working for Dahara Global have been charged with espionage by Qatari authorities. The eight veterans – Captain Birendra Kumar Verma, Captain Navtej Singh Gill, Captain Saurabh Vasisht, Commander Amit Nagpal, Commander Purnendu Tiwari, Commander Sanjeev Gupta, Commander Sugunakar Pakala, and Sailor Ragesh – have been accused of spying on the Qatar's super-secret project to obtain high-tech and stealth submarines from Italy.
These former Indian Navy officers were hired by Dahara Global to provide training for the Qatari navy.
Among them, Commander Sugunakar Pakala served as a general manager and head of submarine repairs at the Visakhapatnam-based Hindustan Shipyard between 2016 and 2018 while Commander Purnendu Tiwari served as the managing director of Dahra Global Technologies and Consulting Services. It may be noted that Commander Tiwari was awarded the Pravasi Bharatiya Samman in 2019.
The intelligence source reportedly told ThePrint that Qatar State Security claimed to have intercepted electronic communications revealing that the former Indian naval officers were spying on the submarine project and passing the information to Israel. The report also quoted the intelligence source as saying the Qataris wouldn't budge on their stand despite India's efforts to convince them that these former Navy personnel wouldn't indulge in any hostile activity against the emirate.
India's reaction
Indian officials have been unusually tight-lipped about this case and have barely spoken about it to the media for months. This is despite pressure from relatives and friends of the detained ex-Navy officers, who sometimes took to social media with their grievances.
Eight Senior Citizen Naval Veterans are still languishing in solitary confinement at Doha in Qatar for more than 7 Months now despite assurances at Parliament by Hon'ble EAM in the month of December that " their interests are foremost in our minds. @narendramodi @PMOIndia

1/5

— Meetu Bhargava (@DrMeetuBhargava) March 30, 2023
@PMOIndia @narendramodi @DrSJaishankar @MEAIndia @IndiannavyMedia @NAVYESM

Our decorated Navy veterans, not one but 8, who are in illegal solitary confinement in Doha, continue to suffer mentally & physically for more than four months now, though no fault of them. 1/4

— Meetu Bhargava (@DrMeetuBhargava) January 5, 2023
However, the foreign ministry said it was in touch with Qatari authorities and was providing legal assistance to the detained ex-servicemen. According to the latest reports, the detained veterans were given consular access for the second time.
In the meantime, India's foreign ministry spokesman, Arindam Bagchi, told reporters that the first hearing in the case was on March 29, and the next hearing will take place on May 3.
The case has also stirred a political row. The main opposition party, Indian National Congress, raked up the issue and tried to connect it with the recent Adani shares controversy.
Earlier this month, on April 6, senior Congress leader Jairam Ramesh assailed the government over the issue and alleged its inaction on the case despite the Indian foreign minister, S Jaishankar, "investing greatly in the bilateral relations" between New Delhi and Doha.
In a message posted on Twitter, Ramesh had further said: "Is the Prime Minister reluctant to put pressure on Qatar because its sovereign wealth fund is a major investor in Adani Electricity Mumbai? Is that why the relatives of the ex-naval personnel are running from pillar to post for answers? Given the time elapsed, the Congress party urges the government to explain to the families and the people of India why our ex-servicemen are being treated in this manner. [sic]"
Here is my statement on the continued detention of retired Indian Navy personnel in Qatar a country with which Modani has a special relationship. Why has this relationship not helped the ex-servicemen so far? pic.twitter.com/JTtvnT3x8V

— Jairam Ramesh (@Jairam_Ramesh) April 6, 2023
On the same day, talking to reporters on Ramesh's remarks on the issue, Bagchi had said India won't "put pressure on Qatar" or interfere in its legal process, but would be keeping a "close watch" on how things develop.
He said: "As regards [to] Jairam Ramesh ji's comment, I usually do not comment on that. We should put pressure on Qatar, you say? I am very worried to take that route. If I were to extrapolate that, it would be as if, if a country has good relations with India, their nationals would not be subject to our laws. I don't think that's the line that we want to take."
Dahra shuts down
Meanwhile, on Friday,Sunday Guardian reported that Dahra Global was winding up its business and asked its Indian employees to resign. Most of the Indian nationals working for the company, the report said, are former Indian Navy personnel and number around 75. They have been told that their last working day would be May 31.
What could happen now?
Like most Gulf states, Qatar also has very strict laws and implements them in true earnest. The reported submarine project would have made the emirate the first Arab nation to have a submarine fleet. Qatar is also at loggerheads with other Arab states, like Saudi Arabia and UAE. The Saudi-led coalition imposed a sanction on Qatar, which is seen as an ally of Shia-majority Iran – an archenemy of the Sunni kingdom of Saudi Arabia and the Jewish state of Israel.
Naturally, an espionage case of this kind is expected to be treated extremely seriously by Qatar or, for that matter, by any other Middle Eastern country. If found guilty, the eight former Indian Navy personnel may get lengthy prison sentences. Although there is speculation on social media that the Indian ex-servicemen might face the death penalty, if found guilty, it may well be too far-fetched to imagine something like that might happen to them.
India and Qatar enjoy very warm bilateral ties. India also buys most of its liquefied natural gas from Qatar. However, only time would tell how much leverage India has over the Gulf emirate and if Indian diplomacy can save the day for these veterans.
---