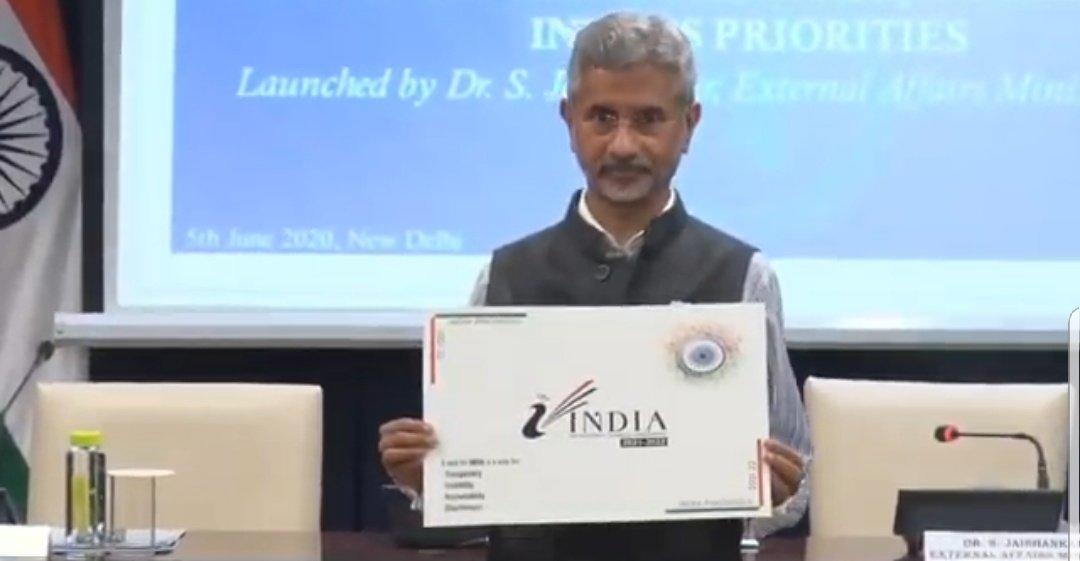 New Delhi: India on Friday set out key priorities for its candidature at the United Nation Security Council (UNSC) that include new opportunities for progress, an effective response to international terrorism, reforming the multilateral system among others.
It has also prioritised as a comprehensive approach to international peace and security and promoting technology with a human touch as a driver of solutions.
The election for temporary seat in UNSC as a non-permanent member would take place on June 17.
India is contesting for the non-permanent member seat for 2-year tenure, beginning from January 2021.
While launching the priorities brochure, External Affairs Minister S Jaishankar said, "Ten years since we were last elected to the UNSC. We are facing four very different challenges to international peace and security.
"One, the normal process of international governance has been under increasing strain. Two, traditional and non-traditional security challenges continue to grow unchecked. Three, global institutions remain underrepresented; they are therefore less able to deliver. four, the COVID-19 pandemic and its grave economic repercussions will test the world like never before," he added
As a single endorsed candidate of the Asia-Pacific Group, India's candidature is very likely to succeed.
In this case, this would be India's eighth term on the UN Security Council.
"In this extraordinary situation, India can play a positive global role. We have always been a voice of reason," Mr Jaishankar said.
In his remarks, the minister referred to the international context that the Security Council will confront, with regard to both new and continuing traditional challenges to international peace and security.
The ongoing COVID-19 pandemic has further contributed to a more complex international economic and political environment, including by limiting the capacity of States to respond to local, regional and global challenges, he added.
Mr Jaishankar emphasized India's long-standing role as a voice of moderation, an advocate of dialogue, and a proponent of international law.
He also added that the India's approach will be guided by "Five S's", as set out by the Prime Minister -- Samman (Respect), Samvad (Dialogue), Sahyog (Cooperation) and Shanti (Peace) to create conditions for universal Samriddhi (Prosperity).
"India's overall objective during this tenure in the UN Security Council will be the achievement of N.O.R.M.S: a New Orientation for a Reformed Multilateral System," Mr Jaishankar said.
New Delhi's candidature was unanimously endorsed by the 55-member Asia-Pacific grouping, including China and Pakistan, in June last year.
The General Assembly last week adopted a decision to hold the Security Council elections under new voting arrangements taking into account restrictions in place due to the COVID-19 pandemic.
Under the new voting arrangements, General Assembly President President Tijjani Muhammad-Bande will inform the Member States, five working days prior to the elections, of the specific time slot to each voter to cast its ballot in the General Assembly Hall, in adherence to the social distancing guidelines.
Canada, Ireland, and Norway are vying for two seats in Western Europe and Other countries category, Mexico is the only candidate for the one Latin America and Caribbean seat and Kenya and Djibouti will contest the seat available for the African group.
Previously, India has been elected as a non-permanent member of the Council for the years 1950-1951, 1967-1968, 1972-1973, 1977-1978, 1984-1985, 1991-1992, and most recently in 2011-2012.
India has been at the forefront of the years-long efforts to reform the Security Council saying it rightly deserves a place as a permanent member of the Council, which in its current form does not represent the geo-political realities of the 21st Century.
---