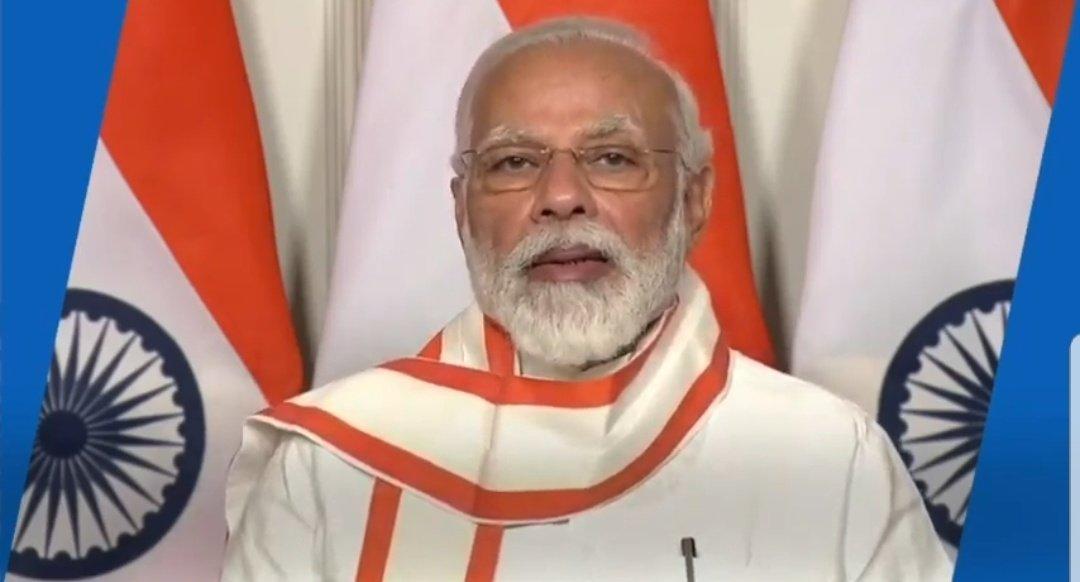 New Delhi: Amid coronavirus pandemic across the globe, Prime Minister Narendra Modi on Thursday pledged USD 15 million as India's contribution to the vaccines alliance GAVI at the Global Vaccine Summit hosted by the UK.
The summit, held virtually amid the coronavirus pandemic lockdown across the globe, was opened by British Prime Minister Boris Johnson to urge nations around the world to pledge funding for vaccinations to save millions of lives and protect the world from future outbreaks of infectious diseases.
Addressing the summit, Prime Minister Modi said, "Our support to Gavi is not only financial. India's huge demand brings down the global price of vaccines. In today's challenging context, I want to reiterate that India stands in solidarity with the world."
"Our proven capacity to produce quality medicines and vaccines at low cost, our own domestic experience in rapidly expanding immunisation, and our considerable scientific research talent are all at the service of humanity," he said.
Mr Modi was among around 35 heads of state and government participants, including US President Donald Trump, to virtually join the conference aimed at raising USD 7.4 million to immunise a further 300 million children in the world's poorest countries by 2025.
He also pledged that the world can count on India's support in the critical mission of vaccination against infectious diseases, highlighting the country's role as the world's fourth-largest producer of vaccines.
He said, "We are fortunate to contribute to the immunisation of about 60 per cent of the world's children. India recognises and values the work of Gavi, which is why we became a donor to Gavi while still being eligible for Gavi's support."
Gavi is not just a global alliance, it is also a symbol of global solidarity and a reminder that by helping others, we can also help ourselves, Mr Modi said.
The UK government said the funding raised from the summit will not only protect children from deadly diseases like polio, diphtheria and measles and save up to 8 million lives, but will also help ensure a global recovery from the coronavirus.
---