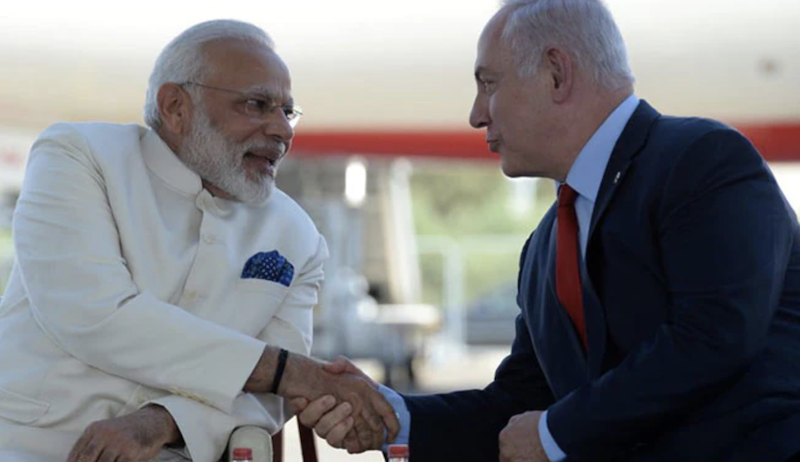 Narendra Modi (L) with Benjamin Netanyahu during the former's July 2017 Israel visit. (Photo: Israeli government)
New Delhi: The prime minister, Narendra Modi, had a telephonic conversation with the Israeli prime minister, Benjamin Netanyahu, on Wednesday. During the call, Modi congratulated Netanyahu for getting elected as Israel's prime minister for a sixth time and wished him a very successful tenure.
The two leaders expressed satisfaction at the rapid progress in the India-Israel strategic partnership in recent years and agreed on the potential for further strengthening strategic cooperation in several areas.
Modi also invited Netanyahu to visit India at an early date.
It may be mentioned that Netanyahu, who is the chairman of the Likud party, is the longest-tenured prime minister in Israel's history. He served as the prime minister for a total of over 15 years. His fifth stint as prime minister came to an end when leader of the Yamina alliance, Naftali Bennett, entered a deal with the country's leader of the opposition, Yair Lapid, to form a rotation government.
However, Netanyahu returned to power in November 2022 after forming a coalition with the country's far-right Religious Zionism party, which gave them 64 out of 120 seats in the country's parliament, Knesset.
---