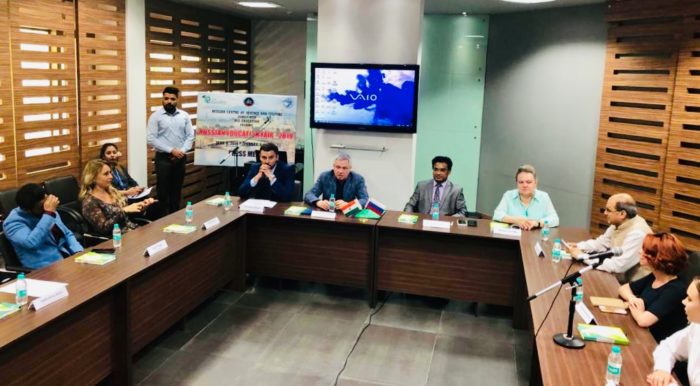 New Delhi: In a bid to attract more Indian students for enrolment in higher education, the Russian Education Fair is being organised across the country from June 9 where students will be facilitated to seek Free Career counseling from direct representatives of the top Russian Universities.
The fair is being organised by Rus Education in collaboration with
Russian Centre for Science and Culture (RCSC), Cultural Department of the Russian Federation in India in various cities across the country.
"The Russian government has been taking care of all the needs of Indian students since long and in future too we will keep helping the students in our country," Deputy Director in the Ministry of Health of Russian Federation Tarasenko Artyem said.
The fair is being organized to facilitate the Indian students, who are looking forward
to pursuing their Higher Education in Russia in the field of Medicine, Engineering and Aviation with a special focus on Medical Universities, the organiser said.
As we all know that this year, approximately 15.19 Lakh candidates appeared for NEET, which is a quite a big number in itself. Now, when the result is out, students have started looking for options after NEET in India or Abroad. Since, the Top Medical Universities (Universities' Representatives) are coming to India. This is a golden & once in a lifetime opportunity for students, seeking medical education in Russia, they added.
Traditionally, up to 90 per cent of Indian students go to Russia to study at medical institutions.
The fair would conclude on June 16.