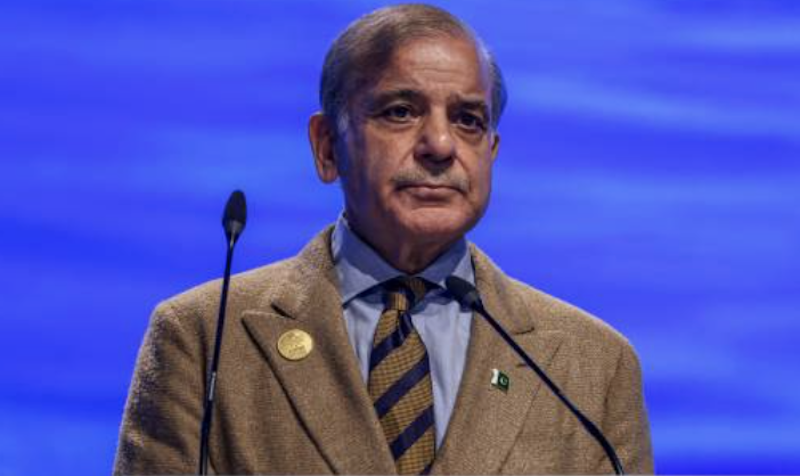 Shehbaz Sharif. (Photo via Twitter)
New Delhi: The prime minister of Pakistan, Shehbaz Sharif, has called for "serious and sincere talks" with his Indian counterpart, Narendra Modi, on "burning points, like Kashmir". In an interview with Dubai's Al Arabiya TV, which was aired on Monday, Sharif said Pakistan had "learned its lesson" after three wars with India and now seeks peace with it.
Sharif said, "My message to the Indian leadership and Prime Minister Modi is that let's sit down on the table and have serious and sincere talks to resolve our burning points, like Kashmir. It is up to us to live peacefully and make progress or quarrel with each other and waste time and resources."
He then said, "We have had three wars with India, and they have only brought more misery, poverty, and unemployment to the people." "We have learned our lesson, and we want to live in peace with India, provided we are able to resolve our genuine problems," the prime minister of the economically embattled country said.
Stressing on the fact that the status of India and Pakistan being neighbours can't be changed, Sharif said, "India is our neighbour country, we are neighbours. Let's be very blunt, even if we are not neighbours by choice, we are there for ever and it is up to us for us to live peacefully and progress or quarrel with each other and waste time and resources. That is up to us."
On Kashmir, Sharif said, "Pakistan wants peace but what is happening in Kashmir should be stopped."
The full interview, which is in Arabic, can be seen here.
It may be noted that in recent years, India has completely shunned any move to hold talks with Pakistan because of its constant meddling into India's internal affairs, especially Jammu & Kashmir, and continuous support of cross-border terrorism against India.
The ties between India and Pakistan reached a new low when India abrogated Article 35A diluting the special status given to Jammu & Kashmir under Article 370 in August 2019 and bifurcated the erstwhile state to two Union territories – Jammu & Kashmir and Ladakh. Following India's move, the-then Pakistani prime minister, Imran Khan, had lashed out against Modi, including on social media, whenever he got an opportunity.
During the recent UN general assembly meeting on the UN security council, Pakistan's foreign minister, Bilawal Bhutto Zardari, spoke about alleged human rights violations in Jammu & Kashmir, which India rubbished.
---