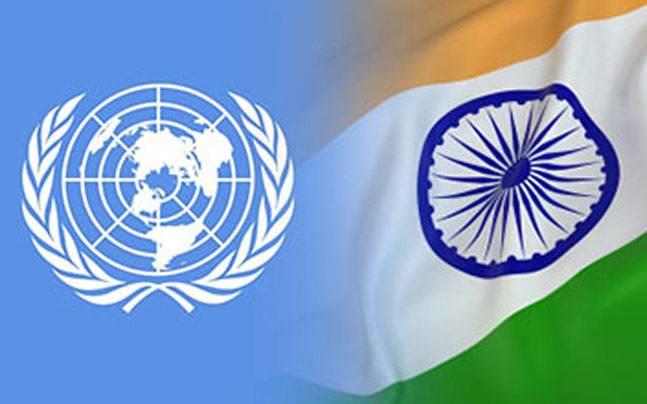 New Delhi: After its got elected unopposed as a non-permanent member of the 15 member United Nations Security Council (UNSC), India on Thursday said it will bring its unique strengths and perspective to the Security Council.
Addressing the mediapersons online, Secretary West in the Ministry of External Affairs Vikas Swarup said, "As the world's largest democracy, a major contributor to UN peacekeeping operations and a strong votary of the rights of developing countries, India will bring its own unique strengths and perspective to the Security Council."
India will act as a voice of reason and moderation and a firm believer in respect for international law and peaceful settlement of disputes. In fact, India has all the credentials to serve on the UN Security Council, Mr Swarup said.
He also thanked Afghanistan as it had withdrawn in "our favour in 2013 for which we thank the Government of Afghanistan."
Further, the secretary added that "Our work in the Security Council will be guided by Prime Minister's call for a 'Reformed Multilateralism' and dynamic 5-S vision for foreign policy, namely: Samman (Respect), Samvad (Dialogue), Sahyog (Cooperation), and Shanti (Peace) to create conditions for universal Samriddhi (Prosperity).
Through this approach, we seek to move toward a 'New Orientation for a Reformed Multilateral System', - in short, NORMS, he added.
India was elected with overwhelming support, garnering 184 votes out of 192 to become a non-permanent Member of the UNSC for the term 2021-2022.
The two-year term will begin from January 1, 2021.
This will be the 8th time that India will be serving in the Security Council.
---