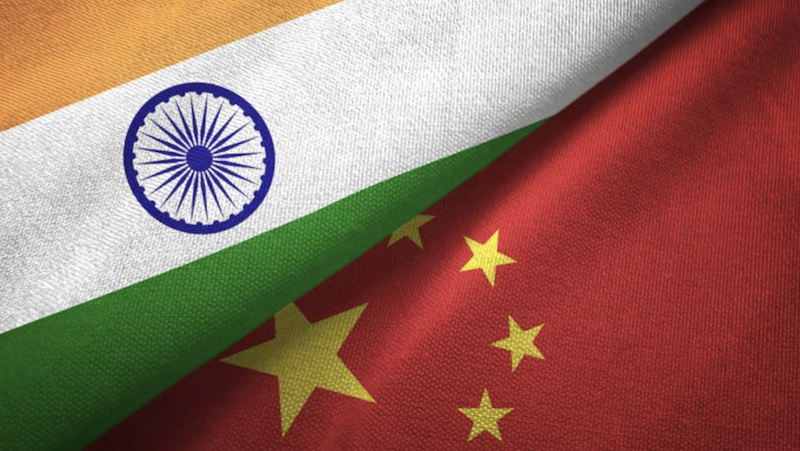 New Delhi: China objected to the joint army exercise between India and the United States currently underway at Uttarakhand's Auli, which is barely 100 kilometres from the line of actual control between India and China-controlled Tibet in the middle sector. Beijing said the joint exercise violates the spirit of the 1993 and 1996 agreements between the two countries.
On Wednesday, the Chinese foreign ministry spokesman, Zhao Lijian, while addressing reporters, said, "The joint military exercise between India and the US close to the LAC at the China-India border violates the spirit of the agreement between China and India in 1993 and 1996. It does not serve the mutual trust between China and India."
Reacting to the Chinese objection, India said China should look into its own record of violations of agreements between the two countries. It also said Beijing has no right to comment on what New Delhi does within its territory.
Addressing reporters, India's foreign ministry spokesman, Arindam Bagchi, on Thursday, said, "These exercises with the US have nothing to do with 1993 and 1996 agreements. China should introspect on the 1993 and 1996 agreements, and the number of times it has violated the agreements. A third country doesn't need to inspect what India is doing. India can conduct exercises with whomever it wants."
Bagchi relayed India's stand on China's multiple breaches of the agreements by trespassing into Indian territory and encroachment of Indian land illegally from the northern sector to the eastern sector. Currently, India and China are in a serious military stand-off in eastern Ladakh where Chinese troops have illegally entered and squatted upon around 1,000 square kilometres of Indian territory in May 2020, violating all agreements between the two countries.
During that time, a fist-and-club skirmish between Indian Army soldiers and China's People's Liberation Army soldiers resulted in the deaths of 20 Indian soldiers, including a colonel, while China sustained an unknown number of casualties.
Since then, several rounds of military-to-military talks have failed to resolve the issue. India has been demanding that China restores status quo ante the May encroachment, which China has ignored so far.
---