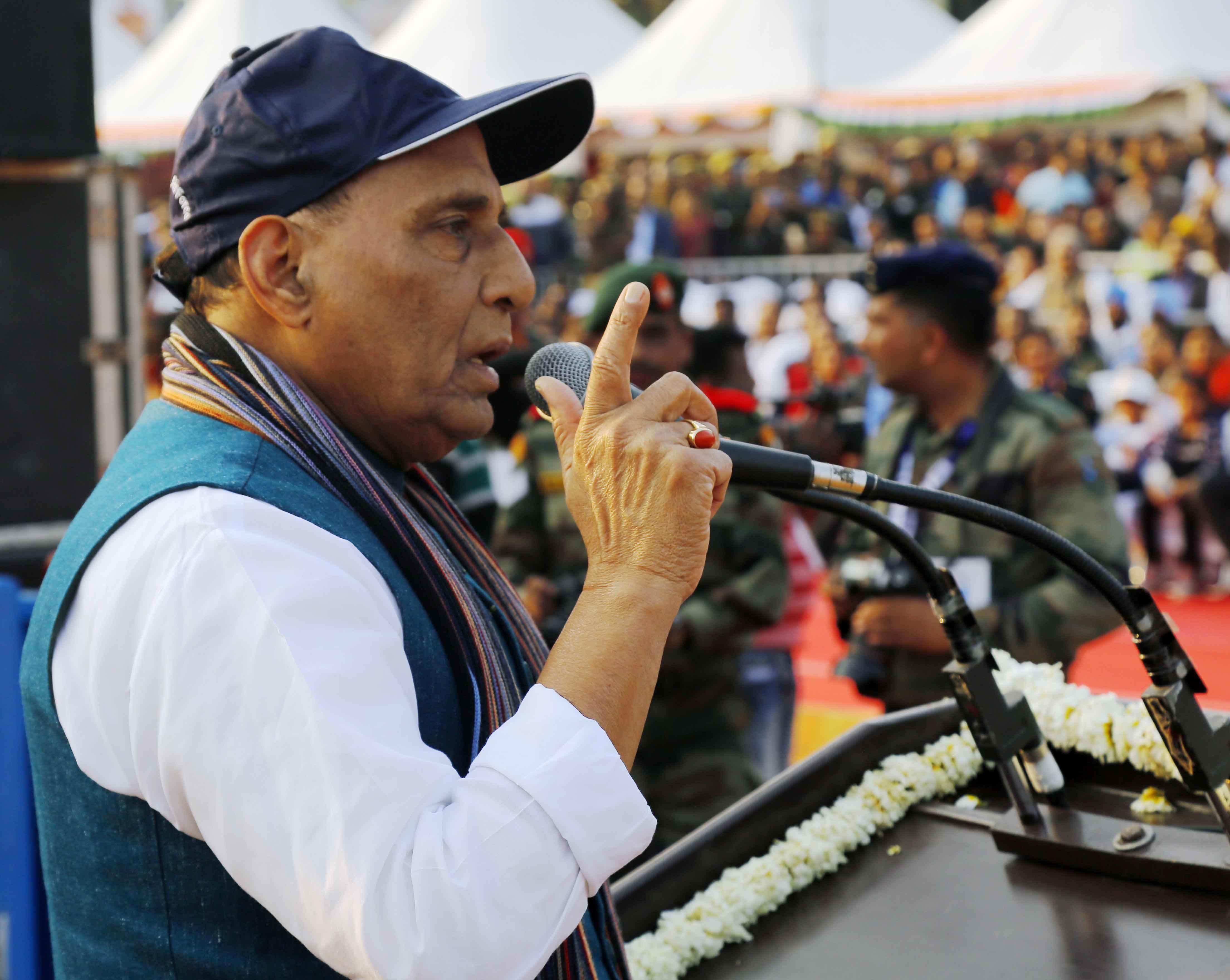 New Delhi: Defence Minister Rajnath Singh on Monday reviewed the performance of Ordnance Factory Board (OFB) and four other Defence Public Sector Undertakings and urged them to strive further to increase their competitiveness in the global market.
The other four DPSUs include Hindustan Aeronautics Limited (HAL), Bharat Electronics Limited (BEL), Bharat Earth Movers Limited (BEML) and Bharat Dynamics Limited (BDL).
The minister expressed satisfaction at the overall achievements of OFB and the DPSUs.
Lauding the indigenisation efforts, he called upon the officials to identify more 'Make in India' avenues and help in making India self-reliant in defence production.

The minister also urged the officials to explore new modes of business models, focussing on increased defence exports.
He expressed hope that the DPSUs will play a pivotal role in making India a global manufacturing hub as well as net exporter.
---