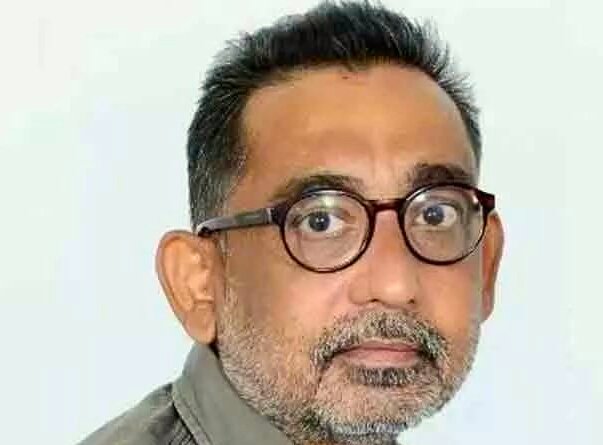 Vivek Raghuvanshi. (Photo via Twitter)
New Delhi: The Central Bureau of Investigation has filed an espionage case against Vivek Raghuvanshi – a freelance journalist who mostly covers defence-related stories, sources in the investigating agency told reporters, on Tuesday. The CBI also carried out search raids linked to the case at least a total of 12 locations in Delhi, Gurugram, and Noida in the National Capital Region, as well as in Rajasthan's capital, Jaipur.
However, there is no clarity on Raghuvanshi's arrest yet.
According to CBI sources, Raghuvanshi allegedly collected sensitive information related to the Defence Research and Development Organization (DRDO), procurement plans of the armed forces, and gathered information related to India's diplomatic and strategic talks with friendly nations.
Raghuvanshi is a veteran defence journalist with decades of experience in reporting and writing on defence. Due to his long career in this field, he has developed close and deep connections with people associated with the defence establishment and the defence industry in the country.
The CBI alleges that Raghuvanshi was providing detailed information on classified matters to his foreign handlers for monetary gains. The agency said it has recovered a treasure trove of digital records and other documents regarding this case.
According to Defense News, an American website on defence, Vivek Raghuvanshi is listed as their India correspondent. On his Twitter profile, Raghuvanshi introduces himself as the website's India bureau chief.
The CBI sources said Raghuvanshi was becoming a threat to national security and his actions were having an adverse impact on the bilateral ties between India and friendly countries. It may be noted that earlier this month, Raghuvanshi wrote a story on how India and Russia agreed to resolve issues over delayed payments regarding defence contracts. This followed the uproar caused by an ET report that said the Indian Air Force had slashed its procurement budget over Russia's delay in supplying the S-400 Triumf air-defence and anti-missile system.
The IAF has ordered five batteries of the S-400 from Russia in 2019 for $5 billion. It has received three of them. The last two, which were to be delivered by this year, are now expected to be delivered by 2024.
It may be recalled that in 2020, Rajeev Sharma, who was also a freelance journalist was arrested for allegedly passing on sensitive information to China.
---