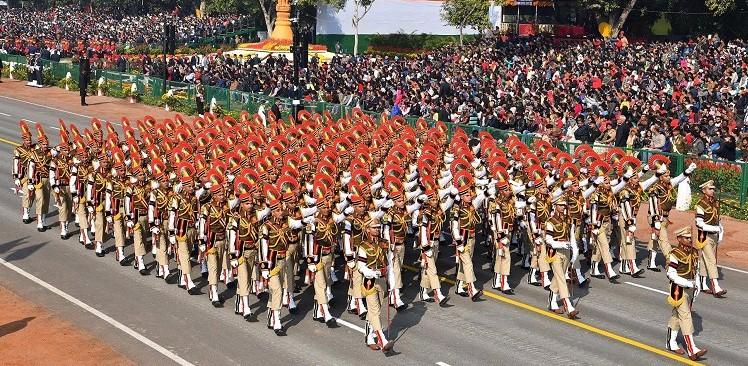 New Delhi: The government today announced the list of 926 police personnel from across the country to receive prestigious medals on the occasion of Independence Day this year, as a total of 215 are to be given Police Medal for Gallantry (PMG), 80 to be awarded with President's police medal (PPM) for distinguished service and 631 to get medal for meritorious service.
According to the list released by the Ministry of Home Affairs (MHA) among the states, Union Territories (UTs) and Central Armed Police Forces (CAPFs) Jammu & Kashmir bagged the maximum of 81 PMG followed by Central Reserve Police Force (CRPF) with 55 and Uttar Pradesh and Delhi with 23 and 16 respectively.
Police personnel from Punjab, Haryana, Himachal Pradesh and the Union Territory (UT) Chandigarh received only a few medals, but none has been named for PMG. Only two personnel of Punjab Police are named for PPM and 13 to get medal for meritorious services.
Haryana Police get one PPM and 11 medals for meritorious services and Himachal Pradesh gets one PPM and three for meritorious services. Chandigarh gets the lone President's police medal for distinguished services.
Uttar Pradesh Police personnel have been awarded maximum 73 medals for meritorious services, as CRPF and Border Security Force (BSF) followed with 59 and 46.
For President's police medal for distinguished services eight Intelligence Bureau (IB) officials have chosen to be awarded for this year's Independence Day
Late Delhi Police Inspector Mohan Chand Sharma's name has been mentioned in the list of recipients as 6th BAR to Police Medal for Gallantry posthumously.
Sharma was a Special Cell Inspector of the Delhi Police who was killed during 2008 Batla House encounter here.
The highly decorated police officer was posthumously awarded the Ashoka Chakra Award, India's highest peacetime military decoration, on January 26, 2009.
---