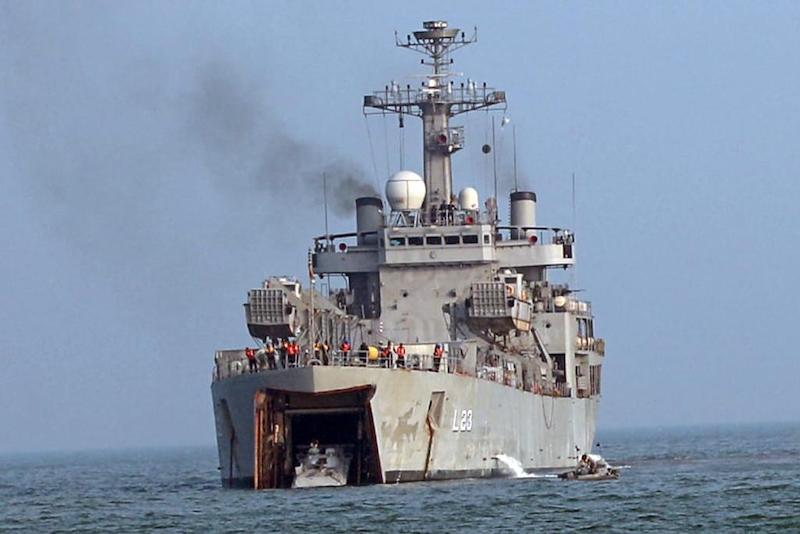 An Indian Navy ship carrying amphibious boats during AMPHEX – 2023. (Photo: Indian Navy)

New Delhi: The Indian Navy has concluded the largest biennial triservices amphibious exercise, AMPHEX – 2023, on Sunday. The joint amphibious exercise between the Indian Army, Indian Navy, and the Indian Air Force began on January 17.
The exercise was conducted near Andhra Pradesh's Kakinada coast in the Bay of Bengal.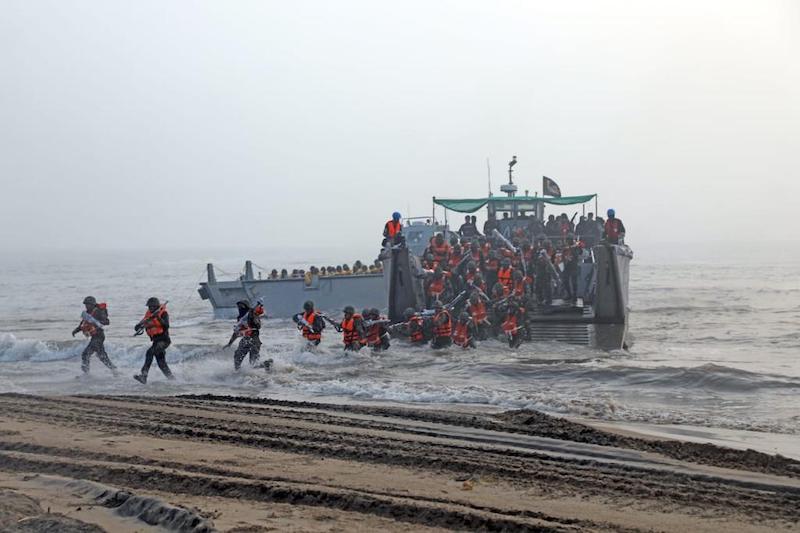 Indian Army troops making an amphibious landing during AMPHEX – 2023. (Photo: Indian Navy)

AMPHEX – 2023 saw the participation of big contingent of troops from Army, amphibious warships from Navy, and aircraft from the Air Force. The Navy, in a release said, "The exercise included complex activities in all domains that demonstrated and validated the high level of preparedness and excellent coordination between the three services to undertake the full spectrum of amphibious operations."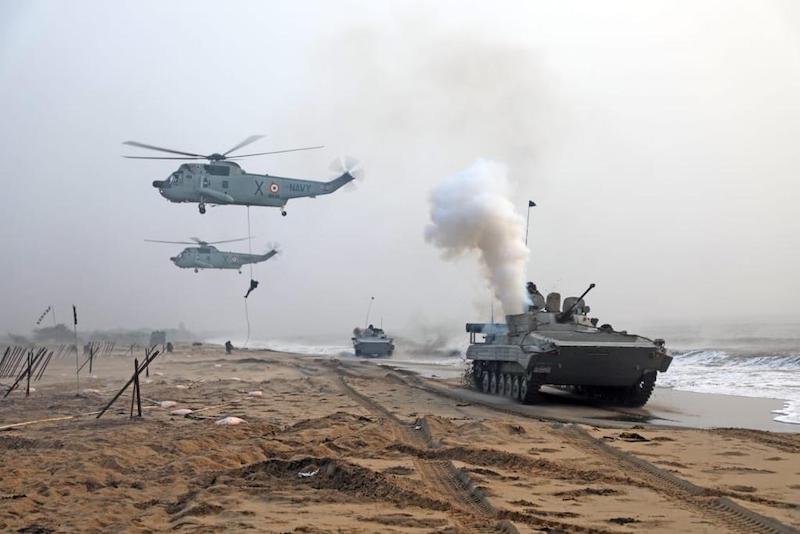 Commandos seen abseiling from Navy helicopters and Army troops moving in infantry fighting vehicles on a beach near Kakinada during AMPHEX – 2023. (Photo: Indian Navy)
---