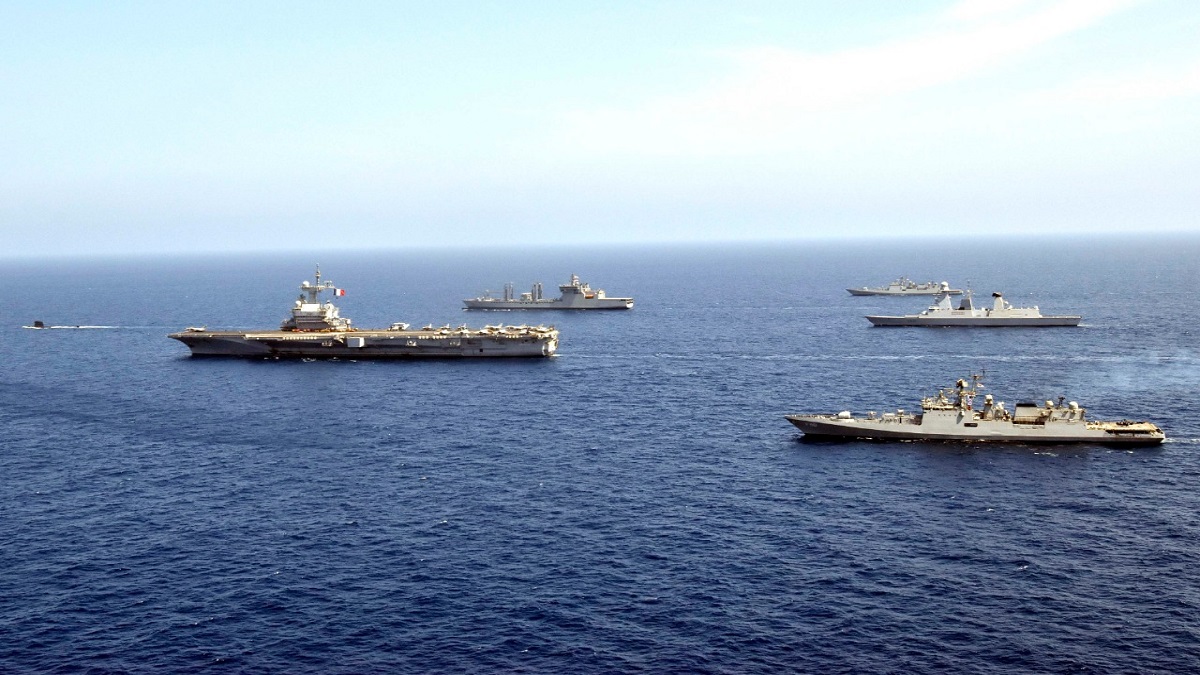 French and Indian warships seen during the Exercise Varuna – 2023. (Photo: Indian Navy)
New Delhi: Exercise Varuna – 2023, the 21st edition of the bilateral exercise between the Indian and French navies, concluded, after five days of diverse drills, on Saturday. The Indian Navy, in a release, said Varuna "vividly" showcased the strong strategic partnership between India and France yet again.
The Navy added that the drill further strengthened the cooperation between the two maritime forces further and demonstrated their resolve and commitment to bolster regional maritime security and stability.
The bilateral naval exercises between India and France started way back in 1993. The exercise was given the name "Varuna" in 2001. Since then, the event has become a hallmark of India-France strategic bilateral relationship.
This year's edition, Varuna – 2023, was conducted at the Arabian Sea.
In the drill, the French navy (Marine Nationale) fielded its flagship aircraft carrier FS Charles De Gaulle, frigates FS Forbin and FS Provence, support vessel FS Marne and an Atlantique maritime patrol aircraft.
On its part, the Indian Navy participated with the indigenously built guided-missile stealth destroyer INS Chennai, guided-missile frigate INS Teg, one P-8I maritime patrol aircraft and one Dornier maritime patrol aircraft, integral helicopters and MiG-29K fighter aircraft.
---