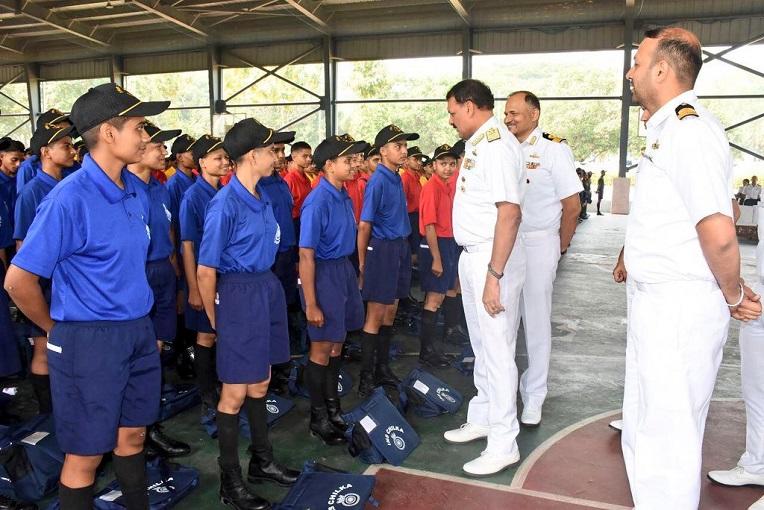 VAdm Dinesh Tripathi interacts with newly recruited Agniveers
New Delhi: The first batch of Agniveer (Navy) commenced their training at INS Chilka in Odisha.
Chief of Personnel Indian Navy visited INS Chilka, a premier Training establishment of Indian Navy, imparting ab-initio training to sailors, VAdm Dinesh K Tripathi and interacted with the newly recruited Agniveers.
Vice Adm Tripathi was briefed on the preparedness for training of the first batch of Agniveers, including women who reported late last month.
He wals also briefed about the initiatives undertaken for the induction of Women Agniveers.
During the interaction with the Agniveers, Vice Admiral Tripathi congratulated them for choosing Indian Navy as their prefered choice of service and motivated them to pursue their career path with core values of the force -- Duty, Honour, Courage to achieve higher goals for the Nation and themselves.
On the occasion of Navy Day press conference, Indian Navy chief Admiral R Hari Kumar said about 3,000 Agniveers have arrived in the Navy, out of which 341 are women.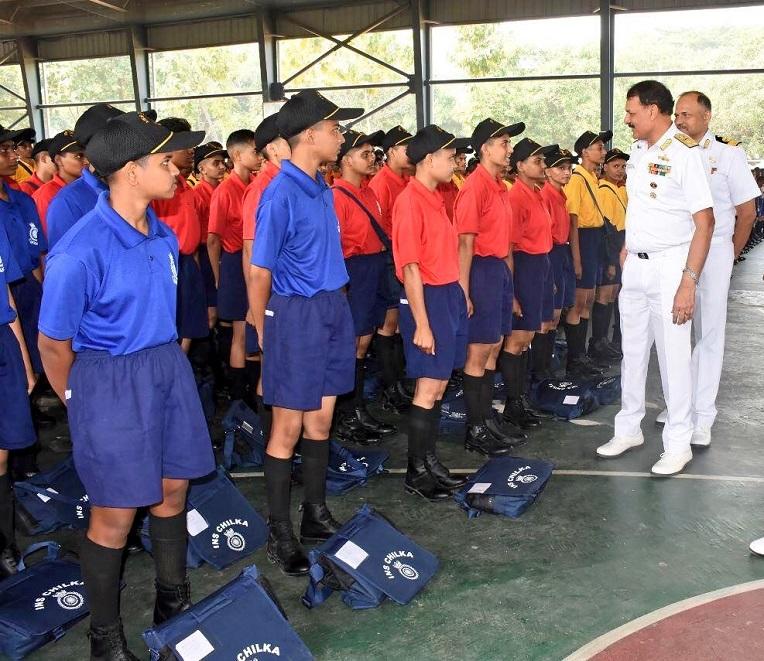 "For the first time, we are inducting women sailors," Admiral Kumar said. He also said that "from next year we will induct women officers in all branches."
In June this year, the Department of Military Affairs notified that women are also eligible for appointment as sailors in the Indian Navy.
Over 10 lakh individuals had applied for the Agniveer post in the Indian Navy, out of which 82,000 were women.
Indian Navy has been recruiting women as officers since 1992 and are deployed in various branches and specializations on board ships and ashore billets/duties.
Currently, the Indian Air Force has 15 women officers commissioned as the Fighter Pilots and was the first service to open all its branches for women officers.
Two years ago, the Service received its first batch of women aviators qualified to fly the Dornier aircraft.
The Navy has also begun posting its women officers on its warships with 28 of them already serving onboard.
Till March 2022, the Indian Navy had 559 women officers including 10 pilots, 134 as executive in the logistics department and 73 as executive (observers).
---