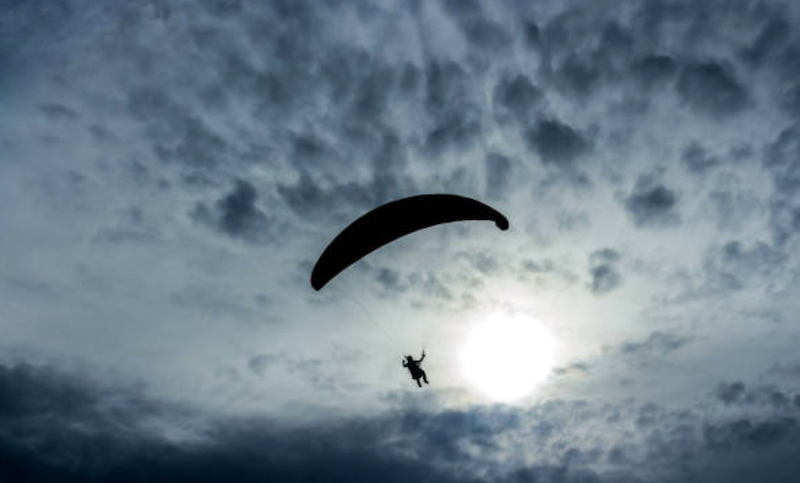 (Representative photo)
New Delhi: In yet another case of fatal parachute failure during a jump in recent times, an Indian serviceman was killed, on Wednesday. This time, Petty Officer Chandaka Govind, 31, a commando from the Indian Navy's MARCOS (Marine Commandos) unit lost his life while attempting a parachute jump over the skies of West Bengal's Panagarh.
Govind was a resident of Andhra Pradesh and was attached to INS Karna under Eastern Naval Command in Visakhapatnam.
According to local reports, the petty officer was found outside a factory gate in Barjora of West Bengal's Bankura district. The local police took him to a nearby hospital, where he was declared as "brought dead".
Confirming the incident, a Navy official said the petty officer had gone to the Panagarh Air Force station for para-jump training with troops from the Indian Army and India Navy's special forces. He went missing during a routine jump from an Air Force's C-130J Super Hercules tactical aircraft. The official further added that a court of inquiry has been set up to investigate the cause of the incident.
The Navy chief, Admiral Radhakrishnan Hari Kumar, expressed his grief and extended his condolences to the deceased petty officer's family.
Adm R Hari Kumar #CNS & all personnel of #IndianNavy pay tribute to Chandaka Govind, Petty Officer who lost his life whilst undergoing training exercise at Panagarh on 05 Apr 23 and extend heartfelt condolences to the bereaved family. pic.twitter.com/FRLZ9k5018

— SpokespersonNavy (@indiannavy) April 5, 2023
Not the first such case in recent times
This is not the first incident in recent times that a serviceman was killed due to parachute failure. In fact, this is the fifth such fatal incident in the last five years.
On March 23, 2018, Lance Naik Sunil Kumar, an Army paratrooper from 1 Para Regiment, plunged to death when his parachute failed to open during para-jump training from an altitude of 6,000 feet in the skies over Agra.
In the same year, on November 9, Hardeep Singh, an Army paratrooper from 11 Para SF, was killed when his main parachute failed to open, and his reserve parachute got entangled while attempting a jump from an altitude of 9,000 feet the skies over Agra.
More recently, on August 29, 2022, Naib Subedar Harbir Singh, a Sena Medal awardee from 23 Para SF, lost his life when his parachute didn't open during a drill over the skies in Ladakh's Leh. Just 12 days later after the incident, on September 10, 2022, Naik Suraj Pal of the Army's 50 Parachute Brigade was killed in a similar way when his parachute failed to open during a drill in the same region.
---