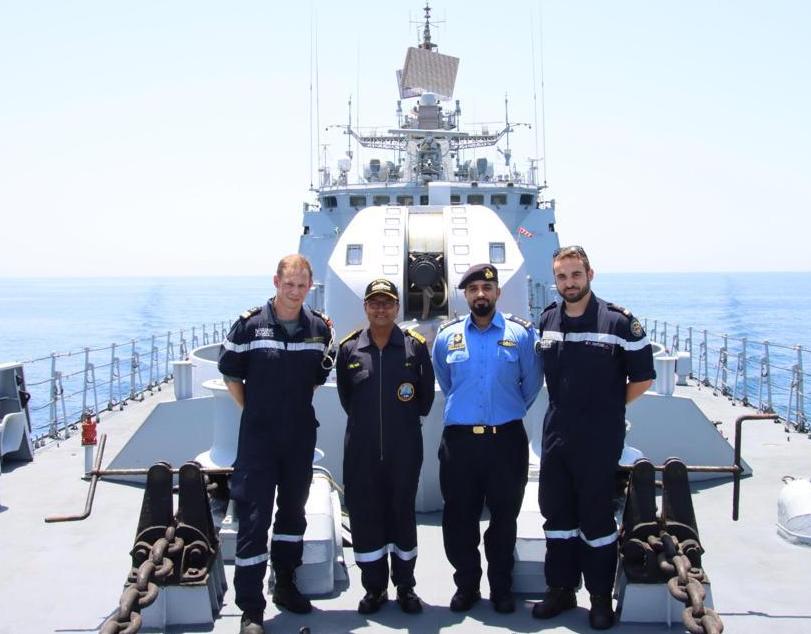 Commanders of the units of the Indian, French, and UAE navies that participated in the trilateral drill. (Photo: Indian Navy)
New Delhi: India, France, and the United Arab Emirates have concluded their first-ever trilateral maritime partnership exercise involving their navies, on Thursday. The two-day trilateral drill started on June 7.
According to an Indian Navy release, a wide spectrum of operations at sea, such as surface warfare involving tactical firing, drills for missile engagements, close quarter manoeuvres, advanced air-defence exercise with French Rafale and UAE Dash 8 MPA, helicopter cross-landing operations, drills for replenishment at sea were undertaken by the participating units during the maiden edition of the exercise.
The exercise also saw cross-embarkation of personnel into each other's vessels to facilitate the exchange of best practices among the sailors of the three navies.
The Navy said: "The exercise has further strengthened the maritime ties between the three navies and enhanced interoperability to address traditional and non-traditional threats in the maritime environment thus ensuring safety of mercantile trade and freedom of navigation at high seas in the region."
---