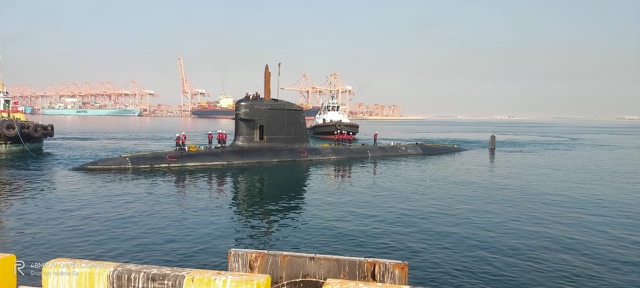 INS Vela.
New Delhi: In line with the expanding military cooperation with Middle Eastern country, Indian Navy's Kalvari Class submarine INS Vela entered Port Salalah in Oman for an operational turnaround (OTR) on February 28.
"Indian Navy deploys actively to enhance security in the the Indian Ocean Region and engages closely with all maritime neighbours for this purpose," a defence source said. "Our ships and submarines undertake OTRs at friendly foreign ports regularly," he added.
INS Vela's visit to Salalah is reflective of strong, deep multilayered and mutually beneficial ties between India and Oman. Last week, INS Sindhukesari had visited Indonesia from February 22 to 24.
---
Read also: In a first, Indian Navy submarine docks in Indonesia
---
---