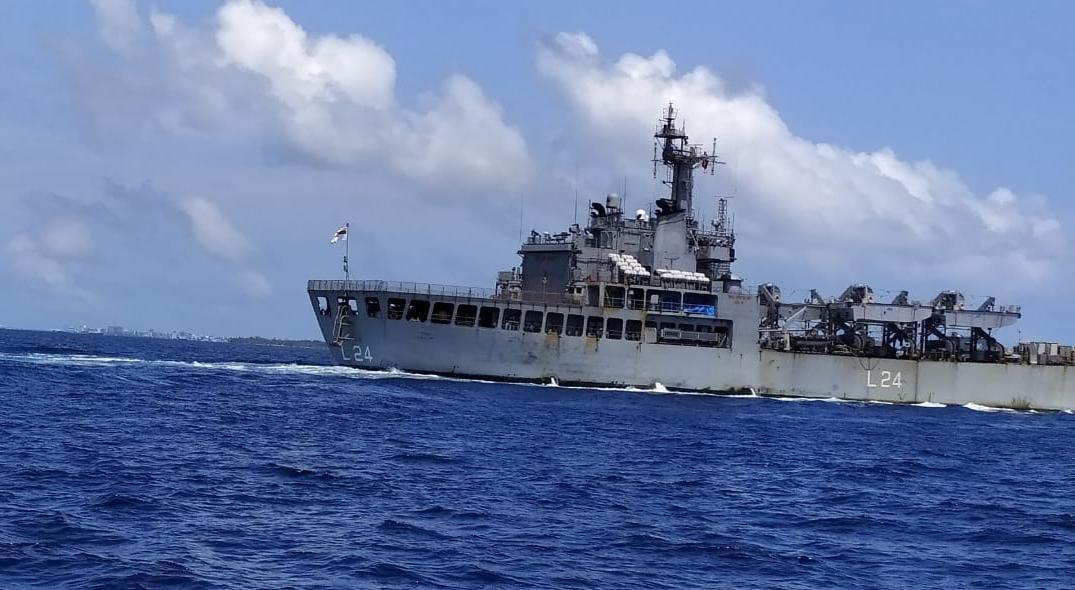 New Delhi: Indian Navy's amphibious vessel INS Airavat on Sunday left Male port in Maldives to Tuticorin in Tamil Nadu with 198 Indians.
The fresh repatriation programme was launched by India Navy on Sunday as part of Operation Samudra Setu.
All virus-related social distancing norms were catered to on board, the Navy said.
The pasengers will be entrusted to the care of the State authorities.
The Navy launched Operation Samudra Setu on May 8 to repatriate citizens stuck abroad due to the pandemic and since then Indian citizens have been evacuated from Maldives, Sri Lanka and Iran.
So far the Indian Navy ships have repatriated Indian citizens from the neighbouring countries including Maldives, Sri Lanka and Iran. And from these countries till date, around 3107 citizens have come back on Indian Navy Ships — INS Jalashwa – 698, 588, 686, 700, INS Magar – 202 & INS Shardul 233.
These included pregnant ladies, children and elderly.
---