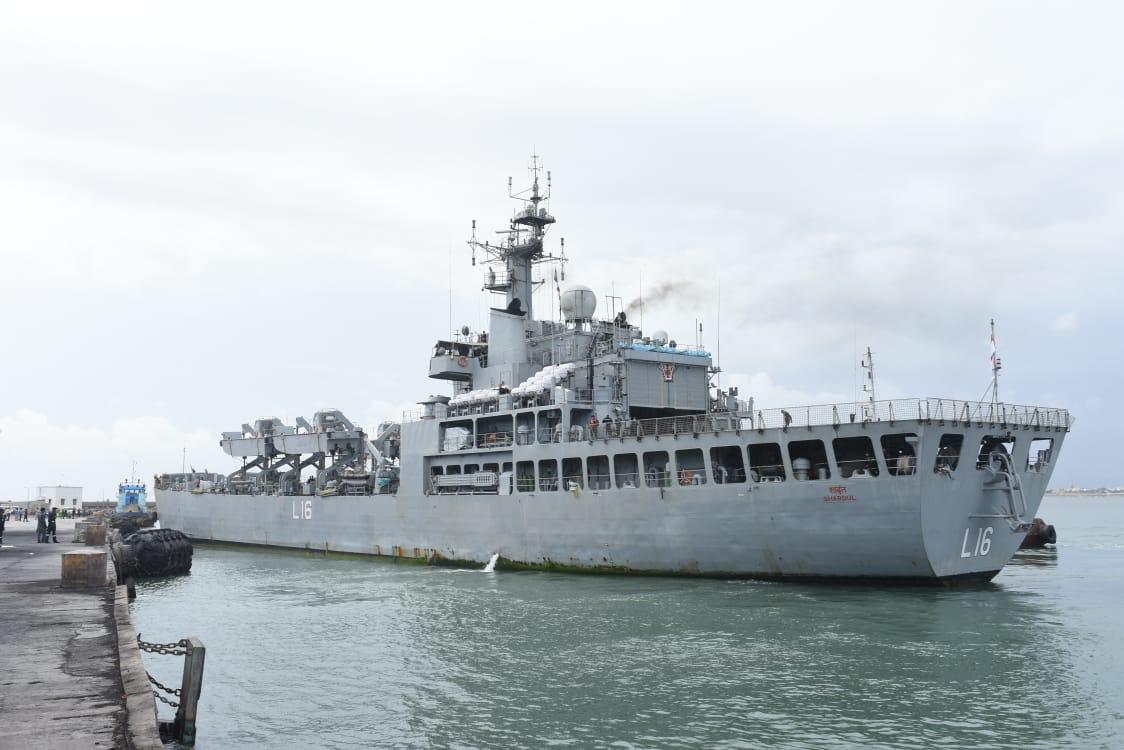 New Delhi: As part of Operation Samudra Setu initiative, Indian Naval Ship Shardul on Thursday brought back 233 stranded Indians from from Bandar Abbas in Iran to Porbandar port in Gujarat.
During repatriation drive, social distancing norms were followed onboard INS Shardul and the ship was specially provisioned for repatriation operation including embarkation of additional medical staff, doctors, hygienists, and nutritionists besides ration, personal protective equipment, face masks, and other lifesaving gear, a navy official said.
"INS Shardul arriving at Porbandar with 233 Indians from Iran under Operation Samudra Setu. Most of them are fishermen belonging to Valsad," Gujarat-based Defence PRO Wing Commander Puneet Chadha said.
The Indian Navy had launched Operation Samudra Setu on May 8 to repatriate Indian citizens.
INS Jalashwa and Magar have already evacuated 2,874 personnel from the Maldives and Sri Lanka to ports of Kochi and Tuticorin.
---