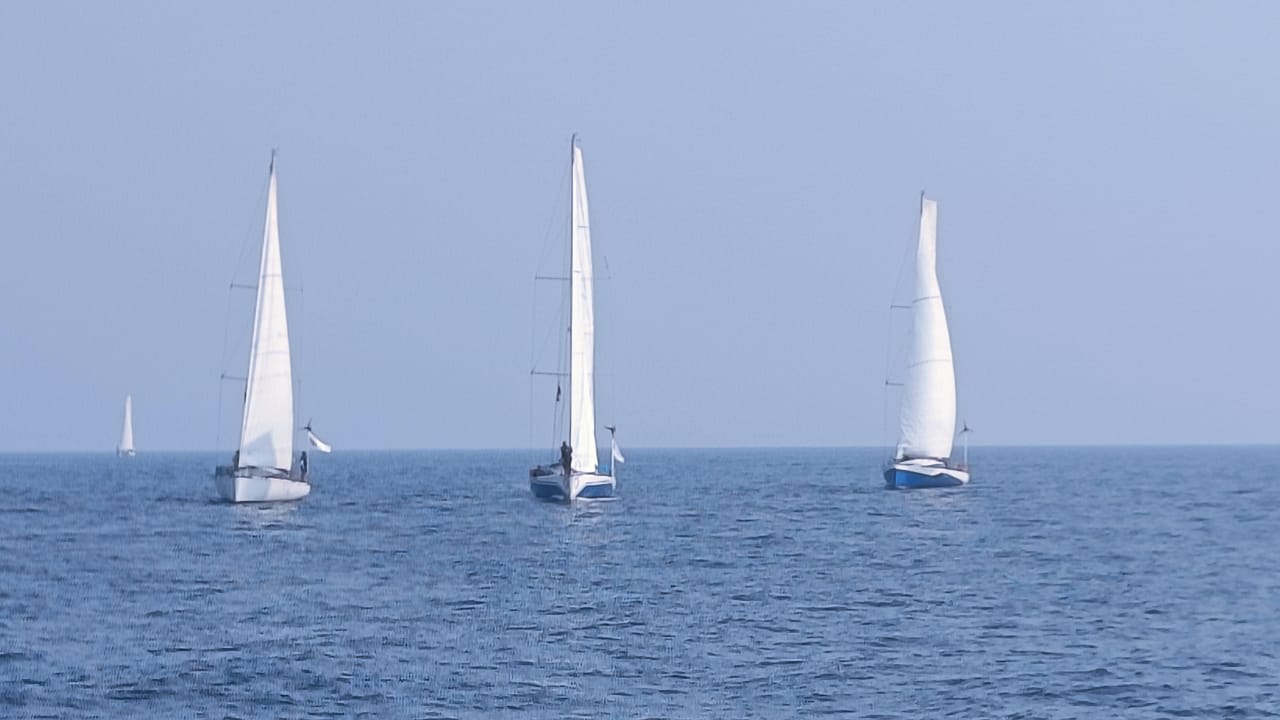 An inter-Command Ocean Sailing Race to be organized
New Delhi: Aimed at encouraging the adventure at sea, the Indian Navy is organizing an inter-Command Ocean Sailing Race from Kochi to Goa from November 22-26.
It will be organized under the aegis of Indian Naval Sailing Association (INSA) based at Naval Headquarters (NHQ), New Delhi. Southern Naval Command HQ will be leading the event and coordinated by Indian Navy's Offshore Sailing Club based at ASW School, Kochi and the Ocean Sailing Node based at INS Mandovi, Goa.
It must be mentioned that the Indian Navy has been at the forefront of Ocean Sailing in India.
Four 40-footer Indian Naval Sailing Vessels (INSVs) viz Bulbul, Neelkanth, Kadalpura and Hariyal will participate in the event.
The race will cover an approximate distance of 360 nm between the start points at Naval Base, Kochi to Goa in about five days.
The crews for these sailing expeditions are selected from volunteers with adequate sea sailing experience.
Ocean sailing is an extremely tough adventure sport.
The Indian Navy utilises ocean sailing yachts for inculcating a spirit of adventure and enhancing risk-management abilities of the crew whilst honing its essential seamanship and machinery management skills.
32 personnel including eight women officers/ Agniveers, will participate in this race onboard the four INSVs.
Each INSV will be crewed by eight personnel from the three Commands of the Navy and a combined team of Andaman and Nicobar Command & NHQ.
The senior-most participant is of the rank of a Commodore and junior-most an Agniveer.
"The Indian Navy believes that sailing on these small vessels is the best way to instill amongst its personnel the 'indefinable sea-sense' and respect for elements of nature, which are inseparable from safe and successful seafaring."
"They also serve to impart the values of courage, camaraderie, endurance and esprit-de-corps amongst budding naval personnel."
---