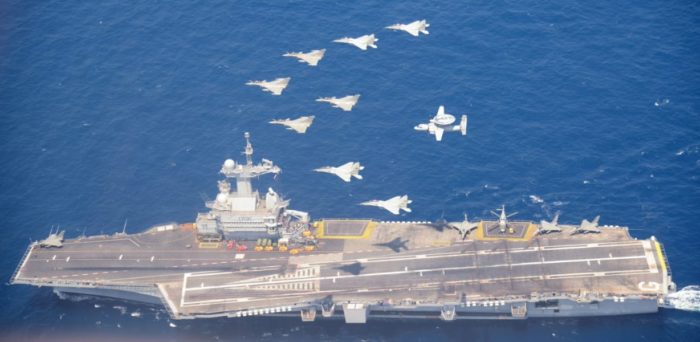 The prestigious bilateral exercise Varuna-19 between Indian and French Navies concluded on Friday with both the navies Carrier Task Forces executing close range manoeuvers.
Dignitaries from both the IN and FN visited the French carrier task force and were briefed on the conduct of the exercise.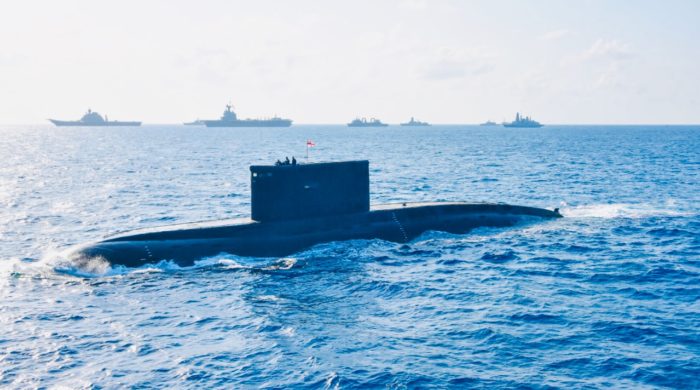 An impressive flypast consisting of four Rafale, five MiG 29-Ks and one Hawkeye was witnessed by FOCINC WEST and the French Ambassador to India and nine FN dignitaries onboard the French Carrier Charles De Gaulle.
Later in the day, a brief was held between the planning staff of both Task Forces to review conduct of the exercise and identify areas for improvement.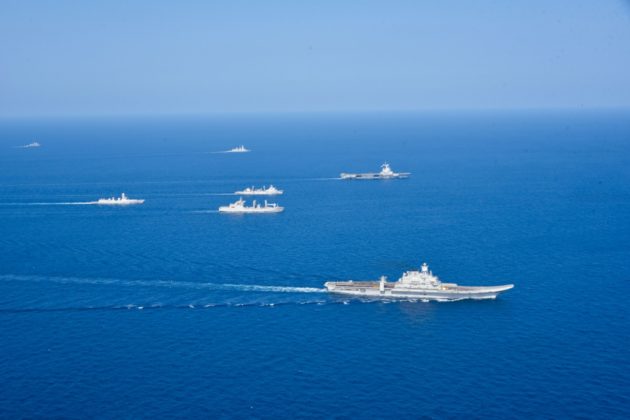 The exercise concluded with _IN_ and _FN_ helicopters carrying out extensive cross deck operations for personnel transfer.