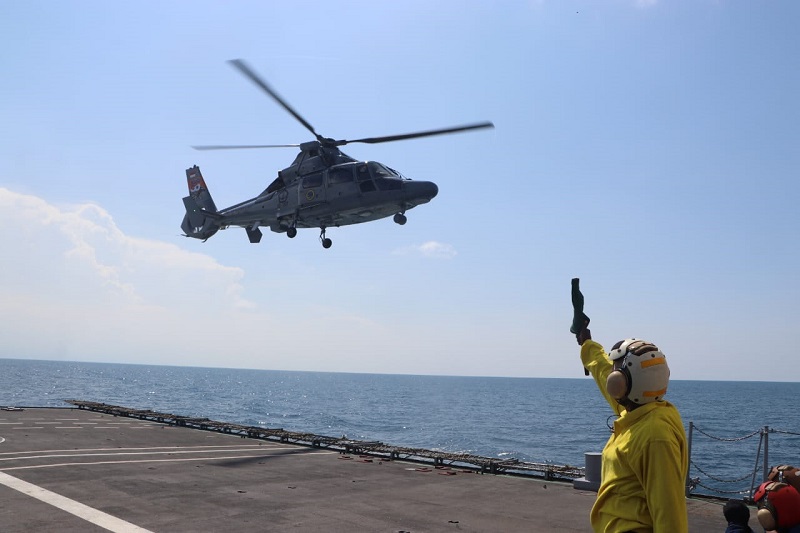 Exercise Samudra Shakti in South China Sea
New Delhi: The navies of India and Indonesia culminated their 4th edition of the bilateral Exercise Samudra Shakti – 2023 in the South China Sea, amid ongoing China's belligerent behaviour in the region.
The exercise took place days after Asean nations and India conducted their first-ever 15-day maritime wargame Asean-India Maritime Exercise (AIME) in the South China Sea.
With Indonesian navy, the exercise carried out in two phases, including the sea phase and the harbour phase.
The sea phase held from May 17-19 that witnessed the participation of anti-submarine warfare (ASW) corvette INS Kavaratti with integral Chetak helicopter and a Dornier maritime patrol aircraft.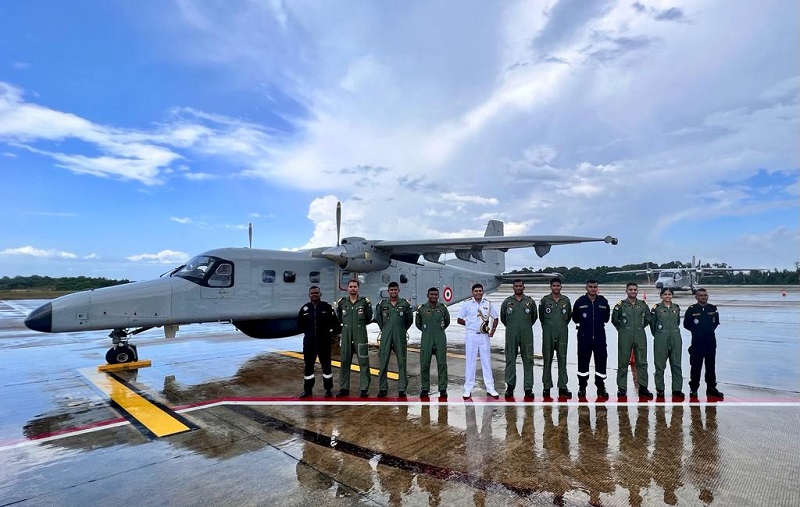 The Indonesian navy assets included KRI Sultan Iskandar Muda with integral helicopter Panther and a CN-235 maritime patrol aircraft.
"A series of complex exercises including tactical manoeuvres, weapon firings, helicopter operations, Air defence and Anti-Submarine warfare exercises were undertaken that enhanced interoperability between the two navies."
The sea phase was preceded by a fruitful harbour phase which saw professional interactions, table top exercises and sports exchanges.
"The successful completion of Exercise Samudra Shakti – 23, illustrated the strong partnership between India and Indonesia and reaffirmed the commitment of both navies to promote peace and stability in the region through cooperative engagements," Commander Vivek Madhwal, the Indian Navy spokesperson said.
Last year, the two countries had discussed a range of issues including the Aceh and Andaman Nicobar Island connectivity. Indonesia has risen to become India's second-largest trading partner in the Asean region.
India-Indonesia bilateral trade has increased from $6.9 billion in 2007-08 to $19.03 billion in 2014-15.
---