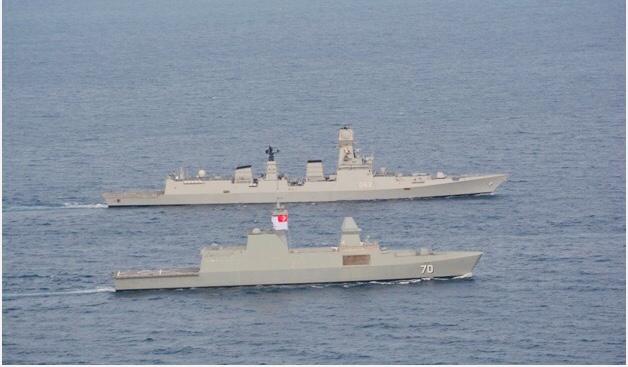 Indian Navy ships INS Kolkata and INS Shakti are carrying out naval manoeuvers with the Republic of Singapore Navy (RSN) Ships Steadfast and Valiant in the South China Sea during the Sea Phase of the ongoing SIMBEX-19.
During the exercise, RSN personnel have embarked INS Kolkata and Indian Navy personnel have embarked on RSS Steadfast as Sea Riders.
The Sea Phase scheduled from May 19-22, include various maritime combat drills such as advanced aerial tracking, coordinated targeting and tactical exercises and weapon firing on aerial and surface targets.