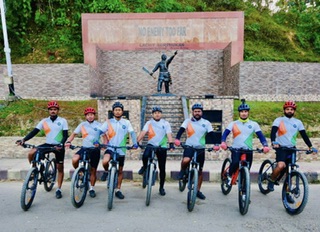 Itanagar: An expedition of the team of the National Institute of Mountaineering and Adventure Sports (NIMAS) has become the first of its kind expedition to not just travel all the seven states of India's northeast (NE) but has set the record of being the first to touch the highest point of each state of the region.
Initiated as part of the commemoration of "Aazadi Ka Amrit Mahotsav" the NIMAS team has become the first team ever to cycle in all the northeastern states covering approximately 1,000 kilometre by cycle.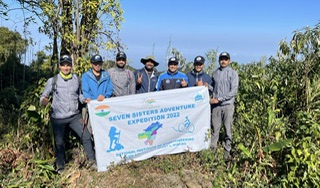 Also, it is the first ever team to do mountaineering and cycling in all the seven northeastern states simultaneously.

Colonel Ranveer Singh Jamwal said, "Last 15 days were very tough. Touching all the seven states were not easy as the team passed through approximately 5,000 kilometres, which included the challenging terrain at different places. In total the team did 200 kilometres of Trekking, 1,000 kilometres of cycling and approximately 4,000 kilometres of road journey."

"It is also comes as a wrap up of the year 2022 for NIMAS. Two new national records created. Now, it's time to explore further the northeast and its untapped adventure tourism potential."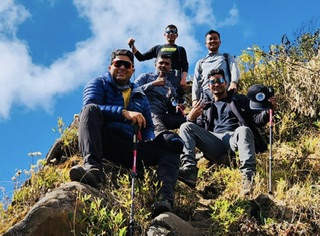 Col Jamwal is the director of the Dirang-based NIMAS and was the team leader of the seven-state expedition.

With this long expedition we travelled through the remote areas of the beautiful region also to Promote Fit India Movement and also acquaint people about NIMAS in northeastern states, added Col Jamwal.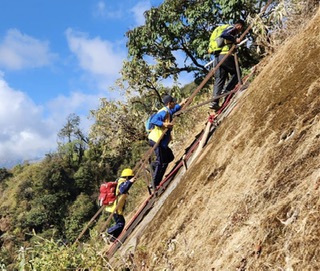 The highest point to which the team went includes:–

(a) 16/10/2022: Mt Gorichen (6,509m) – Arunachal Pradesh

(b) 19/12/2022: Mt Saramati (3,842m) – Nagaland

(c) 21/12/2022: Mt Iso (2,994m) – Manipur

(d) 23/12/2022: Mt Tumjang (1,862m) – Assam

(e) 25/12/2022: Mt phawngpui (Blue Mountain) (2,158m) – Mizoram

(f) 28/12/2022: Mt Beltingchhip (916m) – Tripura, and

(g) 30/12/2022: Shillong Peak (1,525m) – Meghalaya

The team used roads to far flung areas which the government is constructing with an aim to connect all the remote locations of the states.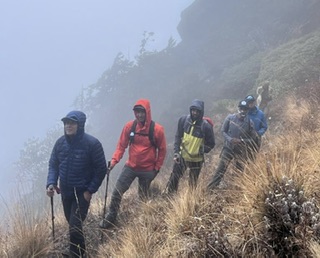 The team also interacted with Locals and made them aware of NIMAS is and adventure tourism and informed the people that how the institute can help with their future plans in the field of adventures.


---