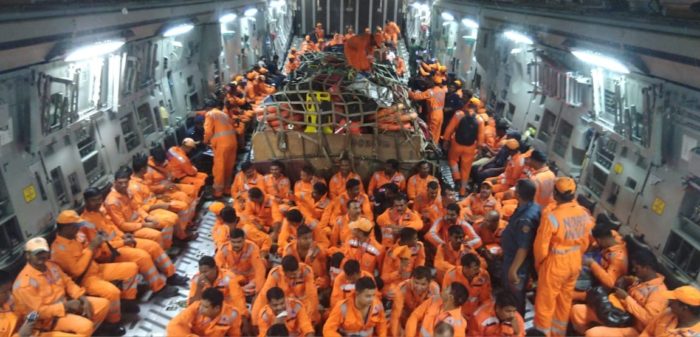 Gandhinagar: Army has been requisitioned by the state government and a total of ten columns have been deployed in the coastal areas of Jamnagar, Gir, Dwarka, Porbandar, Jamnagar & Somnath, Morbi, Bhavnagar, Rajkot and Amreli.
All columns have been ordered to be placed at respective District HQ by 1200 hrs by June 12.
Army has allotted 24 columns on standby and is ready to carry out any rescue and relief operations.
Each column has strength of about 70 persons from Infantry/Artillery, Signal, Engineers and Army Medical Corps.
It is a self sustainable rescue team with its inherent medical team and it encompasses various engineer stores including inflatable boats to be deployed at various places depending on the location which is directed by the central control room monitoring the flood relief during emergency.
State Emergency Operation Centre (SEOC) has given formal requisition for Army to take over responsibilities for any eventualities.