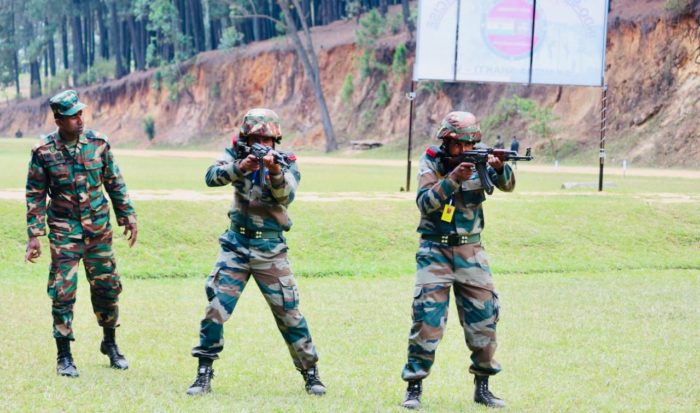 Col Sombit Ghosh, Sri Lanka
It's 4 O'clock
Sepoy Rajesh Kumar rises from his bed rubbing his eyes. As he takes in his surroundings, he finds Private SanjeevaRatnayake also rising from his bed that is placed opposite his.
 "AyuBhuvan!" Both smile and greet each other in Singhalese which means –"May God Bless you with a long life". 
Sepoy Rajesh Kumar and Private SanjeevaRatnayake are soldiers from the Indian Army and Sri Lankan Army, respectively who have been, along with their compatriots are sharing a barrack for past 10 days.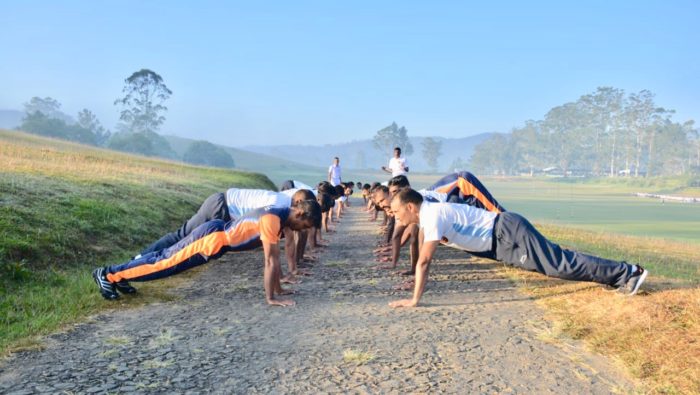 The two soldiers are part of the Indian Army and the Sri- Lanka Army contingents who have been training together as part of Exercise Mitra Shakti-VI which is currently on at Diyatalawa Military station, a picturesque valley in the Badulla district located in the central Highlands of Sri Lanka.
Shaking off the last vestiges of sleep with a steaming cup of Ceylon Tea, the two along with their other comrades get done with their morning ablutions before running down the slope to the open ground for PT. 
PT or Physical Training is the first and the most important part of a soldier's routine that kick starts his day, preparing his mind and body to face the myriad challenges that accost him throughout his military career.
Time: 6 O' Clock 
The officers join up with the men, take report and march off the PT. 
The following one hour is filled with much sweat, grime and adrenaline pumping activity. 
The joint companies of the two nations run up and down the undulating country side, do push-ups, take turns at carrying each other on their shoulders in a fireman's lift.
"You feel heavier today," Private SanjeevaRatnayake grunts as he runs up a slope carrying his buddy- the Indian soldier in a fireman's lift. 
Sepoy Rajesh perched on the Sri Lankan soldier's shoulder winks and quips, "It's the delicious food that you have been feeding me all these days." Both let out a grunted laugh. 
The PT curriculum also has the Indian soldiers teaching the age old practice of Yoga to their Sri Lankan counterparts while they learn acrobatics and martial arts techniques from them.
PT is followed by a quick shower, dressing up in combat fatigues and an elaborate Sri Lankan breakfast that has exotic dishes- Pittu, String Hoppers (Idiyappam), Kiri Bath, Vegetables cooked in Coconut milk gravy, Katta Sambol, Seeni Sambol, Coconut Sambol and Spicy Tuna fish curry to name a few. 
A military man has varied taste buds, and it appears that Sepoy Rajesh Kumar has developed a liking for Sri Lankan food, given the way he relishes the dishes.
Time: 8:30AM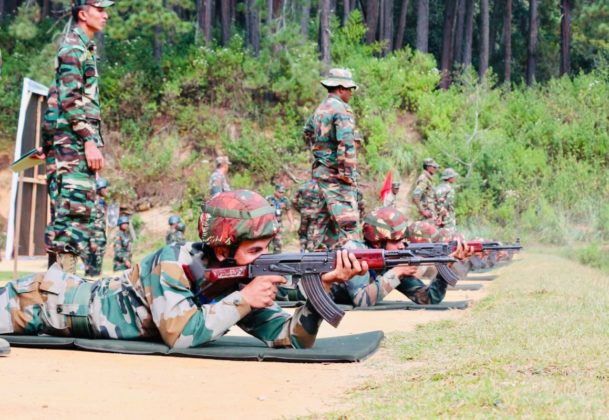 Presently, I am at the firing range area. Well, it can easily pass off as a picnic spot, given the lovely tall pine trees lining the range; the pines are taller than any I have seen in India. 
The weather alternates between cloudy and sunny. However, the beauty of the location is not to be mistaken, for there is the serious business of soldiering that takes place in Sri Lanka. 
As everyone, including the two contingents, and the senior officers of the Sri Lankan Army watch intently, an Indian commando, wearing camouflaged paint on his face and merging easily with the surroundings, stealthily crawls up upon an unsuspecting terrorist sentry, grabs him in one swift move and plunges a commando dagger deep into his throat. 
Don't get perturbed! There is no blood, no actual killing. It is just a demonstration of a 'Raid on a terrorist Camp' being showcased by the Indian soldiers for their Sri Lankan counterparts. 
Later, both the contingents practice these drills together.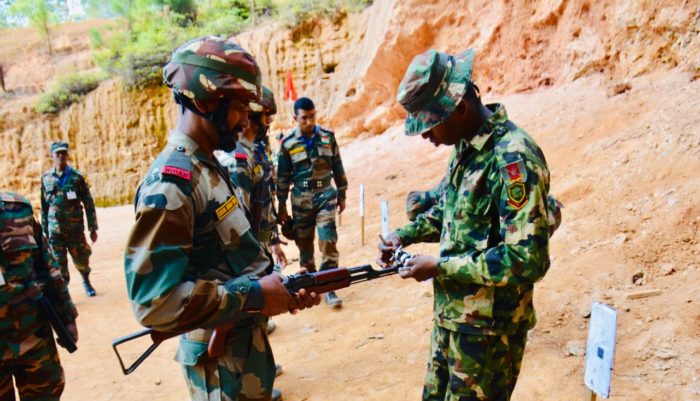 The Sri Lankans demonstrate a classic 'Fire and Movement' manoeuvre, which they have honed in actual operations during their 'Humanitarian operations' against the Liberation Tigers of Tamil Eelam (LTTE).
For those who are unfamiliar with this term, 'Fire and Movement' is a military field manoeuvre that alternately has one party firing at the enemy while the other moves and this way they close in with the enemy.
The other days see intense sessions of weapon training with both the contingents familiarising with each other's weapons. 
On such days the air is heavy with smell of gunpowder as the valley reverberates with gun fire sounds.
It is not just training activities that from part of the two weeks curriculum. 
The Indian soldiers are getting a broad exposure into the rich Sri Lankan culture and traditions. Traditional dance recitals are showcased as part of cultural and musical evenings that enthral the Indians. 
Last Sunday, the Sri Lankans organised an enchanting tour of Kandy, a large city in central Sri Lanka which has 'Sri Dalada Maligama', or the temple of the holy tooth relic (housing the relic of the tooth of lord Buddha) and Pidurutalagala, the tallest mountain in Sri Lanka. 
During lunch breaks and after training hours, when Sepoy Rajesh kumar and Private SanjeevaRatnayake unwind, sharing jokes and other tit bits, Rajesh over his broken Singhalese and SanjeevaRatnayake over his broken English and Hindi, both manage to understand each other seemingly well.
After all, two soldiers in-spite of hailing from two different cultural back grounds, who toil together in training, develop an uncommon bonhomie and camaraderie.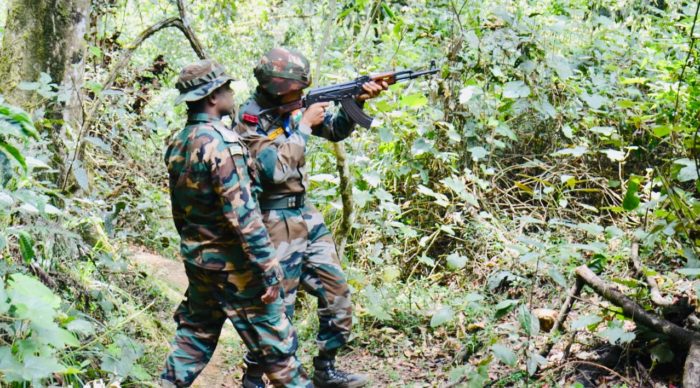 Exercise 'Mitra Shakti' is conducted annually as part of military diplomacy and interaction between armies of India & Sri Lanka. The joint exercise for the year 2018-2019 is being conducted from March 26 to April 8 in Sri Lanka. 
The aim of the exercise is to build and promote close relations between armies of both the countries and to enhance ability of the joint exercise commander to take military contingents of both nations under command. 
The exercise provides an ideal platform for both contingents to share their operational experience and expertise while also being instrumental in broadening the interoperability and cooperation between the armies of India and Sri Lanka.
The author is a PRO Defence under DPR MoD.
The article was published in UNI.