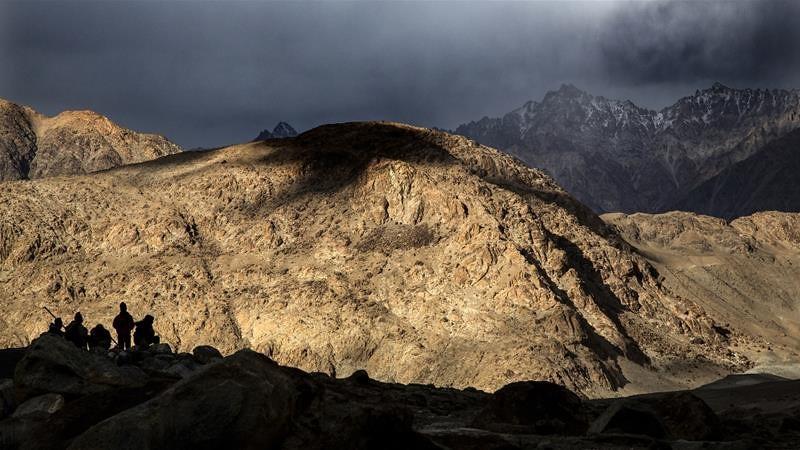 New Delhi: The Indian Army on Wednesday released the names of the 20 troops who were killed in the violent face-off with Chinese soldiers in the Galwan Valley of Eastern Ladakh on Monday night.
In an statement released by the Indian Army on Tuesday said, "The Indian and Chinese troops have disengaged at the Galwan area, where they had earlier clashed on the night of 15/16 June 2020. 17 Indian troops who were critically injured in the line of duty at the stand off location and exposed to sub-zero temperatures in the high altitude terrain have succumbed to their injuries, taking the total that were killed in action to 20."
The Army further said that it is firmly committed to protect the territorial integrity and sovereignty of the nation. No firing had taken place during the face-off.
General MM Naravane #COAS & all ranks salute the supreme sacrifice of our valiant soldiers at #Galwan. We offer deepest condolences to the families & stand strong in our resolve towards protecting the sovereignty & integrity of our country. Their sacrifices will not go in vain. pic.twitter.com/SC3zYL75c1

— ADG PI - INDIAN ARMY (@adgpi) June 17, 2020
''The Indian troops were attacked by rods and stones,'' sources said.
The number of casualties suffered by the Indian Army revealed the extent and scale of the conflict, which has escalated over the past two days.
The Army initially said on Tuesday that an officer and two soldiers were killed. But in a late evening statement, it revised the figure to 20 saying 17 others who "were critically injured in the line of duty and exposed to sub-zero temperatures at the standoff location succumbed to their injuries."
The soldiers identified as Col B Santosh Babu, Nb Sub Nuduram Soren, Nb Sub Mandeep Singh, Nb Sub Satnam Singh, Hav K Palani, Hav Sunil Kuma, Hav Bipul Roy, Nk Deepak Kumar, Sep Rajesh Orang, Sep Kundan Kumar Ojha
Sep Ganesh Ram, Sep Chandrakanta Pradhan, Sep Ankush, Sep Gurbinder, Sep Gurtej Singh, Sep Chandan Kumar, Sep Kundan Kumar, Sep Aman Kumar, Sep Jai Kishore Singh and Sep Ganesh Hansda.
However, the China has not revealed any number of casualties suffered by the People's Liberation Army during the clash. But as per US intelligence reports said there were 35 casualties on the Chinese side.
Defence Minister Rajnath Singh has held high-level meeting with CDS Gen Bipin Rawat and chiefs of 3 services to review the situation along the Line of Actual Control in Eastern Ladakh.
He also talked with External Affairs Minister S Jaishankar on this issue.
Prime Minister Narendra Modi has called for an all-party meeting on June 19.
"In order to discuss the situation in the India-China border areas, Prime Minister @narendramodi has called for an all-party meeting at 5 pm on 19th June. Presidents of various political parties would take part in this virtual meeting," the PMO said in a tweet.
---