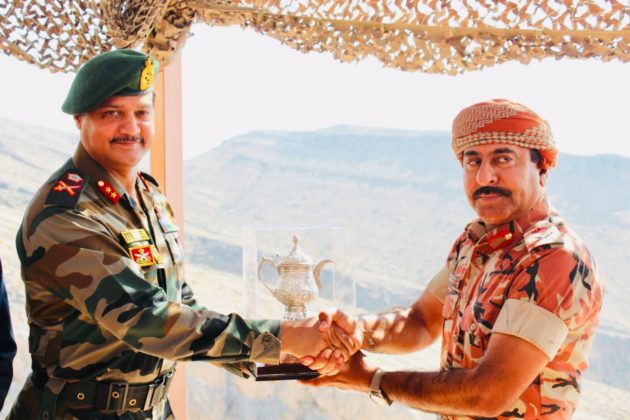 The third edition of joint military training exercise between Indian Army and Royal Oman Army, code named EX AL NAGAH 2019 concluded at Jabel AI Akhdar training camp in Oman on Monday. 
A two-week long exercise commenced on March 12.
60 Soldiers of Indian Army form 10th Battalion The GARHWAL Rifles Regiment took part in the exercise alongwith similar strength of pers from Royal Army of Oman.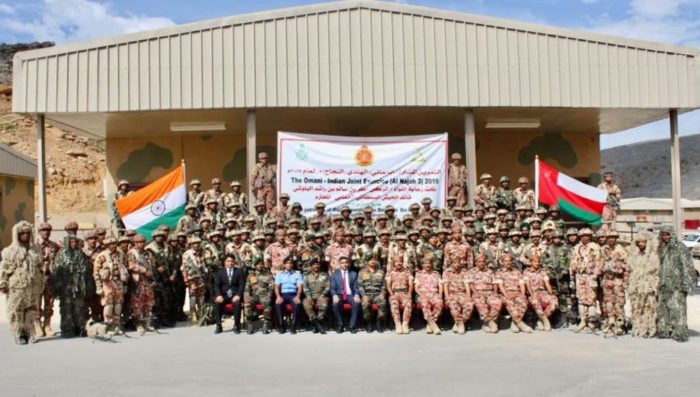 10th Battalion The GARHWAL Rifles is one of the finest infantry battalions in Indian Army with varied operational experience.
The primary focus of the exercise was to train and equip the contingents to undertake joint counter insurgency and counter terrorist operations in semi-urban mountainous environment under mandate of United Nations. 
The entire curriculum was planned in a progressive manner wherein the participants initially familiarised with each other's organisational structure, weapons, tactical drills and planning process before graduating to joint tactical exercises. 
The contingents honed their tactical and technical skills in a wide spectrum of counter insurgency operations including joint training on weapons and equipment, cross training exercises and field training exercises.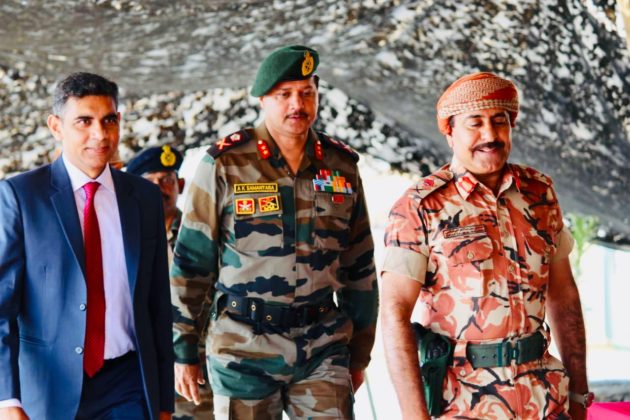 Both sides jointly planned and executed a series of well-developed tactical operations based on scenarios that are likely to be encountered in semi-urban and mountainous terrain. 
Commanders at various levels from both sides were exercised to work in close coordination to receive and collate information, jointly plan operations and issue suitable order to respective components. Subject experts from both the contingents also held in-depth discussions on various facets of counter insurgency and counter terrorist operations.