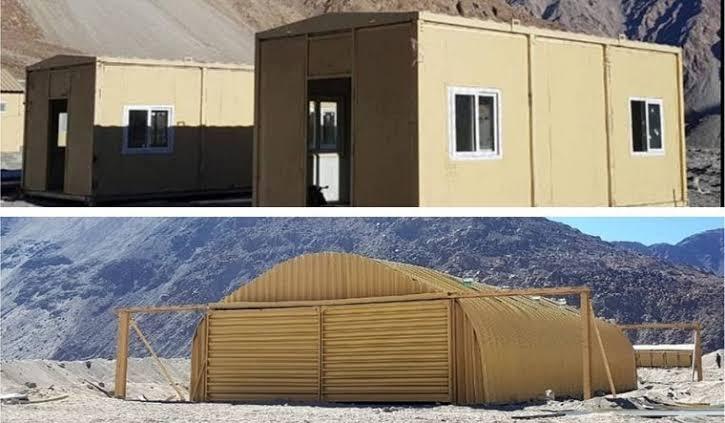 New Delhi: In the backdrop of ongoing border tension with China in eastern Ladakh, the Indian Army has created winter habitat facilities for the troops deployed in the areas.
The Army has worked on a war-footing to construct heated shelters, bunkers and arctic tents as well as acquire specialized winter clothing, gear and other essential supplies for its over 50,000 troops deployed at the "friction points".
"Altitudes in Ladakh range from High to Super High Altitude and the area experiences upto 40 feet of snow fall, after the month of November. Coupled with the wind chill factor, temperatures dips down to minus 30-40 degrees. In addition, road access also get affected for brief period of time," a source in the Indian Army said on Wednesday.
Apart from the Smart camps with integrated facilities which have been built over the years, additional state of the art habitat with integrated arrangements for electricity, water, heating facilities, health and hygiene have been recently created to accommodate the troops, he said.
"Troops in front line are accommodated in heated tents as per tactical considerations of their deployment," the source said.
In addition, adequate civil infrastructure has also been identified to cater to any emergent requirements, the source added.
India and China had "broadly agreed" to pull-back troops, tanks, howitzers and armored vehicles from the "friction points" in the Pangong Tso-Chushul area in eastern Ladakh.
But the "exact modalities and sequencing of steps" as well as the joint verification process for the proposed disengagement plan is yet to be mutually finalized.
---