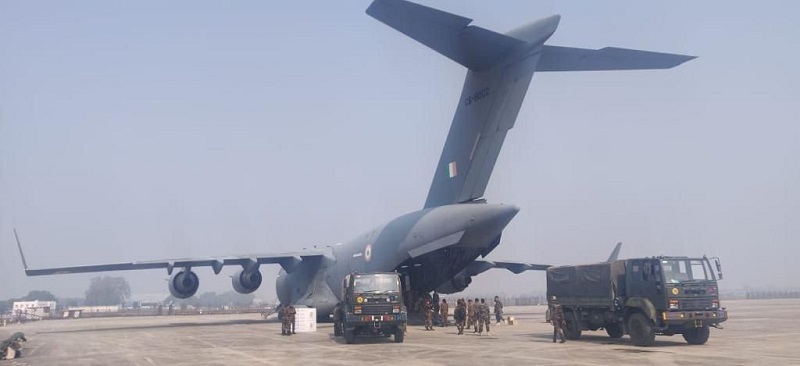 New Delhi: Hours after announcement of disaster relief response to earthquake hit Turkiye, the Indian Army has mobilised a Field Hospital to provide medical support to the affected people in the region.
Agra-based Army Field Hospital has despatched an 99 member medical team.
The medical team comprises of critical care specialist teams to include Orthopaedic Surgical Team, General Surgical Specialist Team, Medical Specialist Teams apart from other medical teams.
The teams are equipped with X-ray machines, ventilators, Oxygen generation plant, Cardiac monitors and associated equipment to establish a 30 bedded medical facility.
---