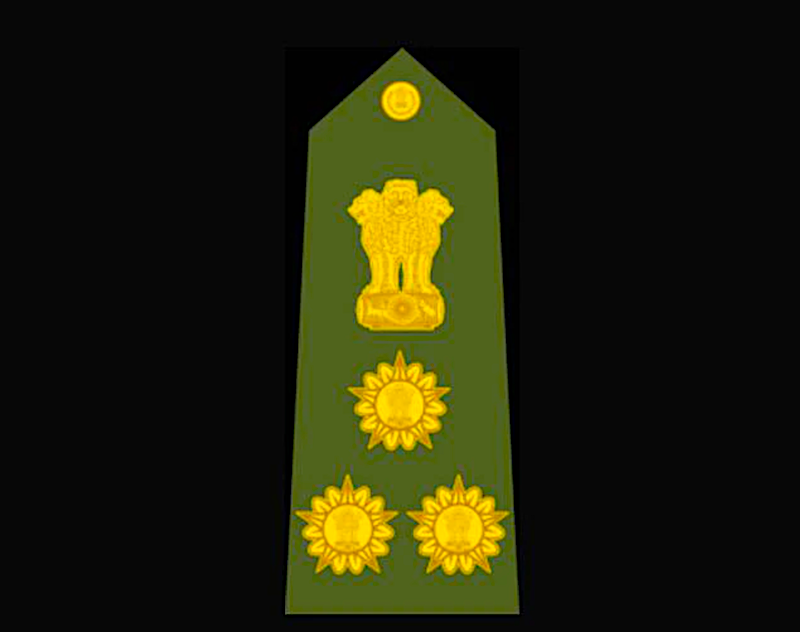 The shoulder rank insignia of a brigadier in the Indian Army.
New Delhi: Brigadiers and above ranks of the Indian Army will soon be seen wearing a common uniform irrespective of the parent regiment, the service said. The Army said this was being done to bring a common identity and approach in service matters among the senior leadership of the force.
Officials in the Army said the move would "further reinforce the force's character to be a fair and equitable organization". They said the decision was taken after detailed discussions during the Army Commanders' Conference, which was held in April, with all stakeholders.
Currently, Army officers wear a wide variety of uniforms and accoutrements that have specific connection to their arms, regiments, and services. However, there will be no change in uniform for officers from the rank of colonel and below.
"This recognition with distinct identity within the arms or regiment or services is essential for junior leadership and the rank and file to further strengthen camaraderie, esprit de corps (the common spirit existing in the members of a group and inspiring enthusiasm, devotion, and strong regard for the honour of the group), and regimental ethos, which is the bedrock of soldiering," the officials said.
The officials further said although there was a need for a distinct identity within the unit or battalion level, it was irrelevant for brigadiers and above ranks. Most of these officers have already commanded units and battalions and are posted at the various headquarters and other establishments where they work together.
It may be mentioned that in the Indian Army, officers from brigadier and above ranks, which include the ranks of major general, lieutenant general, and general, do not have regimental limits when it comes to assignments, postings, and commands.
The changes
The headgear, shoulder rank badges, gorget patches (collar tabs), belt, and shoes of senior officers of flag rank (brigadier and above) will now be standardized and common. Also, the flag-rank officers won't wear any lanyard when the new uniform code is enforced.
According to some media reports, the change will take effect from August 1 this year.
It may be mentioned that in 2022, the Army introduced a new digital-pattern uniform that looks more informal compared to the older one as the shirt is not tucked in the trouser. Now, the soldiers also wear a round-neck tee under their uniform shirt.
---