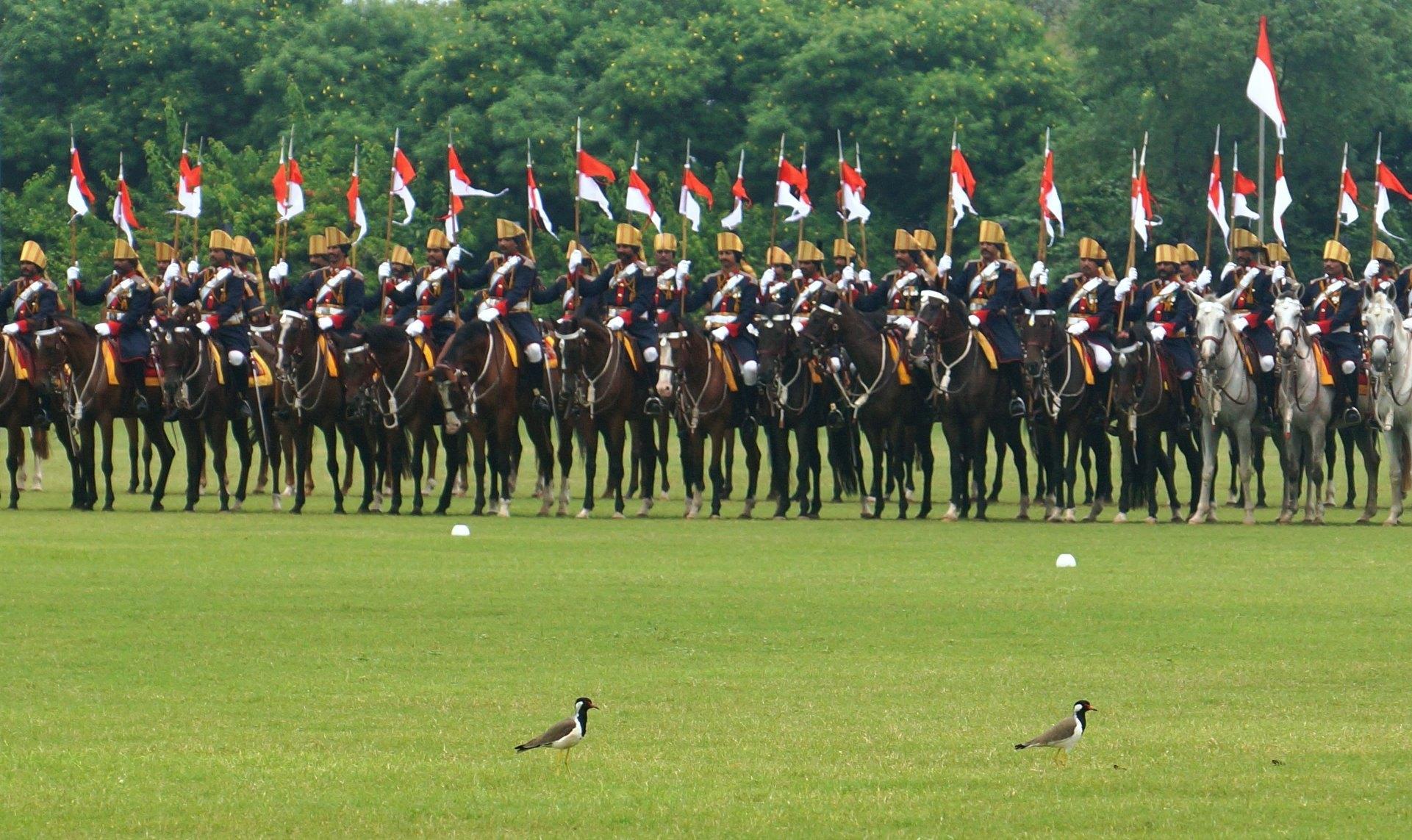 New Delhi: With speculations rife on the disbanding of 61st Cavalry regiment of the India Army the Glorious, Historical, Unique and Most decorated Regiment of India may be lost forever. The only horse mounted unit of the Indian Army, rather the World, is believed to be the largest operational mounted cavalry unit, the regiment however, primarily performs a ceremonial role, which brings a question mark on its continuation.
Known as one of the most decorated Regiment in Indian Army with 01 Padma Shree, 11 Arjuna Awards, 09 Asian Games Medals and various medals at World Polo Championship, Cavalry recently won Gold in World Polo Championship beating Pakistan and has the current National Champion who is a jawan.
The Regiment serves as the backbone of Polo and Equestrian Sports in the country, the end of which could mean the end of this royal sport in our country.
Are there benefits of dissolving the mounted Cavalry?
There has been a long-standing argument on the necessity of continuing this regiment and the expenditures attached to it. Experts opine that by reducing only 50 men out of an already small strength of 200 and 50 horses, there will be very minor financial implications or benefits to anyone. However, it certainly might bring an end to the history and legacy of a notable and decorated regiment of International Standards Sporting Infrastructure created over 70 years.
Yet again as per experts, in terms of cost to state, the 61st Cavalry is the most low-cost specialized unit in the Indian Army. The total calculated worth of all the horses held by 61st Cavalry is just 1/3rd of a single T-72 tank. Also, this is the only Regiment in which officers and all other ranks draw no allowance whatsoever for their specialization, bearing no burden to state in that manner.
Will Heritage, History and Achievements be lost forever?
The regiment has a strong polo playing tradition, producing some of India's best polo players. The legacy of State forces and the only horsed cavalry- Jodhpur Horse, Mysore Lancers, Kachchawa Horse, Patiala, Gwalior, Kashmir state forces are feared to be gone forever.
61st Cavalry has a proud history with its forefathers having fought the famous Battle of Haifa. Recently 100 years of the Battle of HAIFA was celebrated and the Teen Murti memorial was named HAIFA Chowk by the government.
Foreign dignitaries on a diplomatic visit to the country, rarely leave without a visit to 61st Cavalry regiment to witness its uniqueness and association to the country they come from. These dignitaries include Heads of State, Political and Military leaders. Countries like Oman and Mongolian Army are known to have even raised their own Cavalry on the lines of 61st Cavalry after their visit. Countries like Bangladesh, Myanmar, Mongolian Army and Sri Lanka having asked for instructors to train their armies in cavalry tactics.
Will the historical buildings of state forces that are more than 200 years old and assets be crushed in the name of modernization?
61st Cavalry holds only 6 percent – 250 horses out of 3500 horses authorized to Indian Army. The Regiment along with its Sports and ceremonial role, also has a significant operational role and has, as opposed to the popular assumption, participated in all operational exercises with the Strike Corps since the time of independence.
61st Cavalry in addition has an instructional role of providing over 50 instructors to all known military academies in the Army, Navy and Air Force. This is also the highest number of instructional posts held by any single regiment in entire Indian Army.
Who will gain?
The whole idea of the move spearheaded to bringing the 61st Cavalry Regiment to an end is as of now unclear to many.
How much will reduction of 200 odd horses save to the Nation with other units having close to 1600 horses in Indian Army?
How does the legacy of Kachhawa, Jodhpur, Patiala Lancers and Mysore get carried forward with the three independent squadrons having totally different caste combinations?
Will soldiers stop standing guard at dinners and other functions after Cavalry goes?
Gains are not only operational and financial, but are also counted as symbolic and cultural capabilities of a Nation, where India stood tallest by retaining a Horsed Cavalry. Is it being given up all too quick, without much gain?
The Republic Day parade and Army Day parade are being led every year by the 61st Cavalry. Is the reason to such a tradition being ignored?
The strong murmurs of discontinuation of the Horse mounted unit pose several questions and also a need to think whether a more suitable manner would have been to enhance modernized operational capabilities of the current 61st Cavalry without letting the history, legacy and excellence built over a century end so easily.
The writer is a Delhi-based senior journalist, covering defence and strategic affairs. The opinions expressed in this article are the author's own.
---