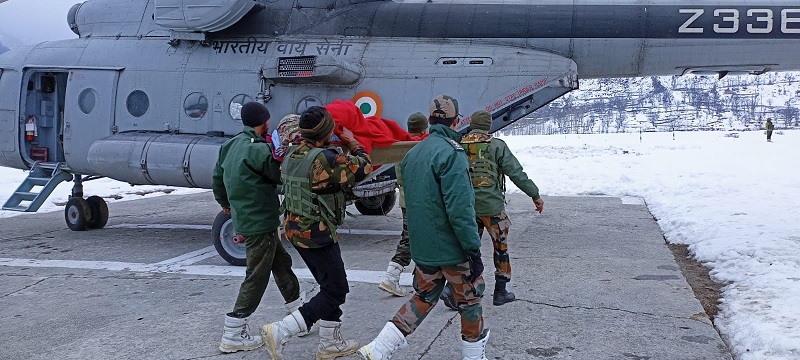 Srinagar: The Indian security forces not only guard the borders and combat militancy in the Kashmir valley but also help a lot to mitigate the sufferings of the people as well as improve their quality of life, both in urban and rural areas.
In a close coordination with the Indian Air Force, the Indian Army evacuated a pregnant lady in critical condition from a remote winter isolated Nawapachi area of Kishtwar district to Kishtwar town.
The lady is being treated at the Kishtwar District Hospital.
Indian Army has been helping the locals towards reducing their hardships in this challenging area which witnesses harsh weather and extremely difficult living conditions, more so during winters wherein the area remains totally cut off due to closure of land route.
Indian Army has always been rendering lifesaving humanitarian assistance to the people apart from conducting counter terrorist operations in the region.
The locals expressed their gratitude towards Indian Army and Indian Air Force for this noble lifesaving effort in a quick timeframe.
---