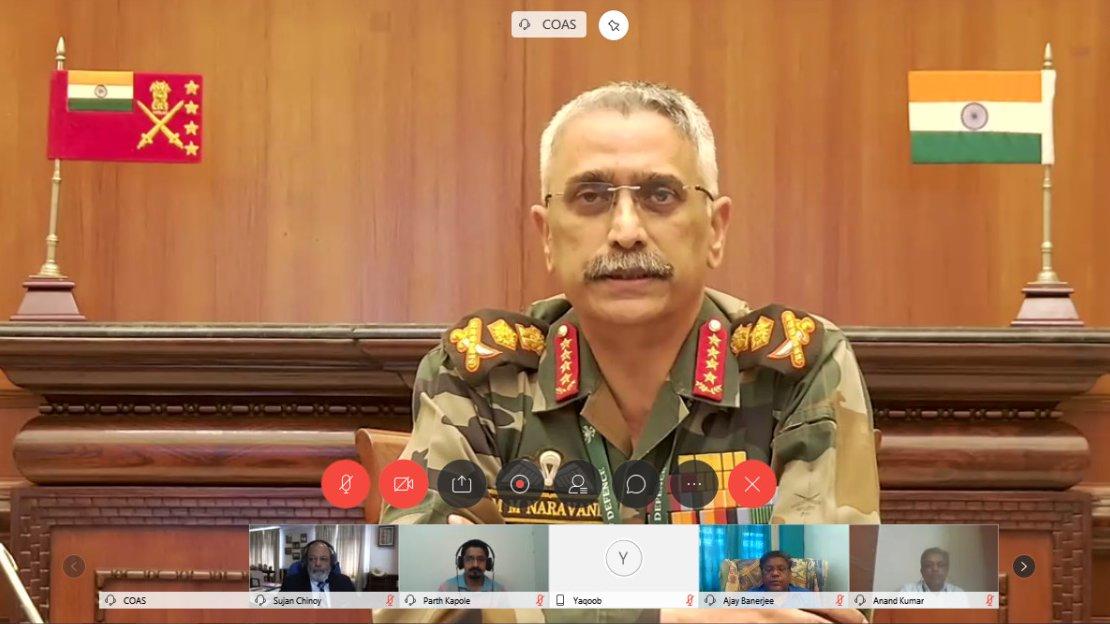 New Delhi: In the backdrop of ongoing India-Nepal diplomatic row, Army Chief General MM Naravane on Friday said Kathmandu never had any objection over New Delhi constructing a road till the Lipulekh pass in Uttrakahand and added that Nepal might have raised the matter at "someone else's behest".
It is being believed that it was an apparent reference to China as it is only the party which have interest in it.
"I don't know what they are actually agitating about. There is a reason to believe that they might have raised this problem at the behest of someone else and that is very much a possibility," the chief said at a discussion on "COVID and Indian Army: Responses and Beyond" at Manohar Parrikar Institute for Defence Studies and Analyses (MP-IDSA).
On May 8, Defence Minister Rajnath Singh had inaugurated the 80-km strategically crucial road link from Dharchula in Uttarakhand to Lipulekh along China Border through video conference, ushering in a new era in undertaking Kailash-Manasarovar Yatra and border area connectivity.
Nepal has been protesting since then and even summoned Indian Envoy to Nepal also and handed over a diplomatic note in this regard.
The Kalapani region is a junction of three countries - India, Nepal, and China. Nepal and India both claim this region as part of their respective territories.
Elaborating on the question of the issues raised by Nepal, the Army Chief said, "As far as the road to Lipulekh Pass is concerned, I do not see any contradiction in that at all. In fact, the Nepalese ambassador had mentioned that East of Kalinadi belongs to them and there is no dispute in that. The road which we have constructed is on the west side of the river. So, I don't know what exactly they are agitating about. As we go ahead there are little issues as to where the trijunction should be. There have never been any problems on this score in the past."
India and Nepal share 1751 km of the boundary between them.
---