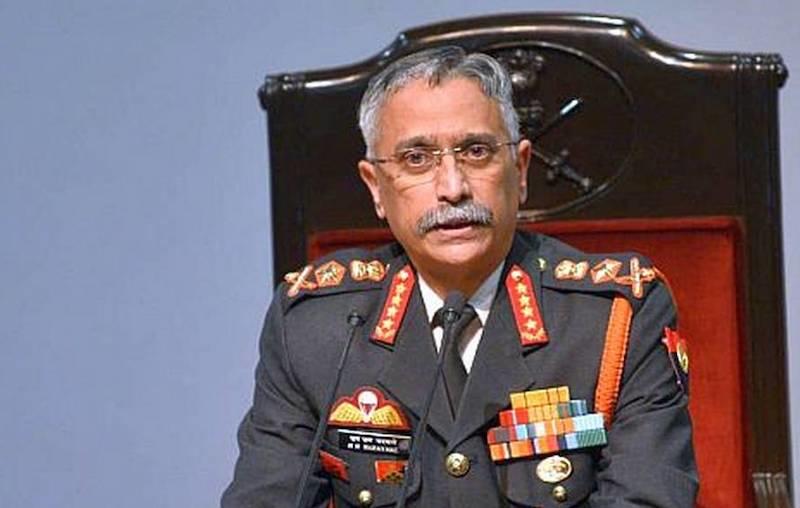 General MM Naravane.
New Delhi: The chief of the Army staff, Gen Manoj Mukund Naravane, on Friday, assured the nation that the country's territorial integrity would never be compromised and said the supreme sacrifice of soldiers made in Galwan valley in eastern Ladakh last year will not go in vain.
Addressing on Army Day parade at Cariappa Parade Ground in Delhi, Gen Naravane said, "You all are aware of ongoing tension with China on northern borders. Regarding the conspiracy to unilaterally change status quo on borders, a befitting reply was given. I want to assure the country that sacrifice of bravehearts of Galwan would not go in vain."
Without naming China and Pakistan, the Army chief warned Beijing and Islamabad against testing the Indian Army's patience.
He said, "We are committed to finding the resolution of our disputes through discussions and political efforts, but no one should commit the mistake of testing our patience."
Indian and Chinese troops have been engaged in a border stand-off at many "friction points" along the LAC in Ladakh since May. A violent "non-fire skirmish" on June 15 resulted in the death of 20 Indian soldiers, including the commanding officer of a Bihar Regiment unit, Colonel Santosh Babu. China is also believed to have suffered casualties, although Beijing didn't release figures.
Gen Naravane also said the Army has killed over 200 terrorists last year. He said, "Around 300–400 terrorists are sitting in training camps near the border to infiltrate into the Indian territory. Number of ceasefire violations went up by 44 per cent last year, which shows the nefarious intentions of Pakistan."
Talking on the Army's counterinsurgency operations in the northeast, Gen Naravane said the situation in the region has improved. He said, "With our proactive operations, over 600 terrorists have surrendered and seized a large of cache of arms and ammunition. With the help of Burmese army, we had conducted operations and got huge success."
Gen Naravane also spoke about the force's modernization plans. He said, to deal with the challenges of 21st century and enhance the war-fighting capabilities, the Indian Army has procured arms and ammunition worth ₹5,000 crore under emergency and fast track schemes and under capital procurement, we have signed contracts of ₹13,000 crore this year.
He said the Army is working with leading educational institutions like IITs on cutting-edge technology, like artificial intelligence, blockchain, quantum computing, unmanned systems, directed energy weapons and drones.
On indigenization of weapons platforms, the chief said the Indian Army has identified 29 projects worth ₹32,000 crore for its modernization plan under the "Make in India" programme. Under this scheme, the private sector, MSMEs and academia will have participation.
---