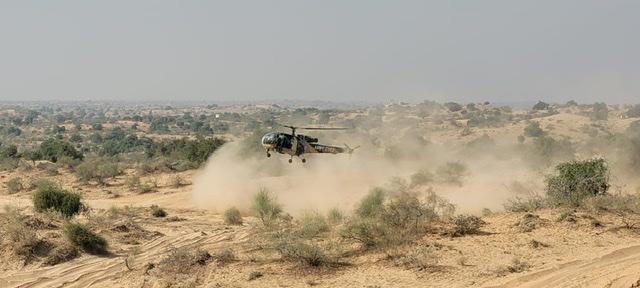 Shatrunash exercise underway in Rajasthan
Bikaner: Indian Army on Monday carried out an integrated fire power exercise "Shatrunash" at Mahajan Field Firing Range in the Thar desert of Rajasthan
"All guns blazing displayed the might of multifarious aerial n ground firing platforms amidst ISR network of the #IndianArmy Lt Gen AS Bhinder Army Cdr Sapta Shakti Command applauded all ranks -'Forever Victorious'," an official said.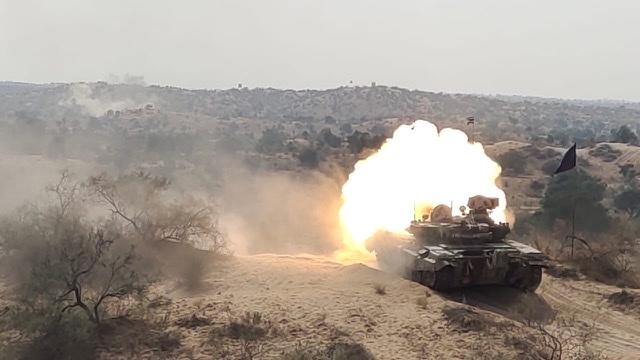 The exercise saw use of multifarious firing platforms in an integrated manner involving both ground and aerial maneuvers.
Among the actions performed at MFFR, included insertion of soldiers, offensive ground actions involving comprehensive coordination incorporating contemporary technologies in a multi domain environment.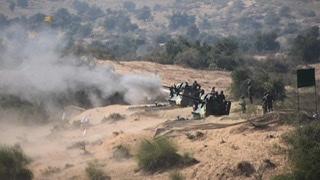 Real time communication and sharing of common operating picture amongst various participants to overcome emerging threats were practiced & skills were honed, Rajasthan-based Defence PRO Col Amitabh Sharma Said.
The important facet of the exercise was employment of all resources including IAF & aviation assets in an integrated manner with combined arms approach to war fighting.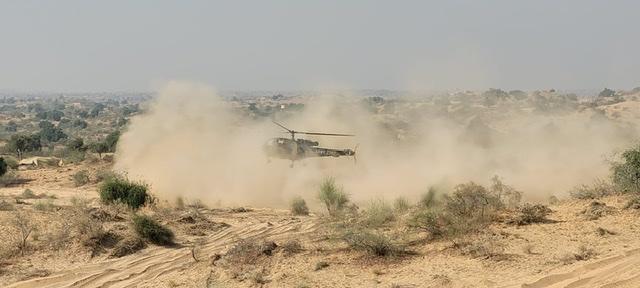 This was affected by exploiting versatile & indigenously manufactured long range aerial & ground vectors such as Advanced Light Helicopter (Weapon System Integrated), K9 – Vajra, Sharang Arty Guns, Bhishma (T-90 tanks) & Ajeya (T-72 tanks) to operate in a synergised manner based on the intelligence picture provided by well established Intelligence, Surveillance & Recce (ISR) Architecture.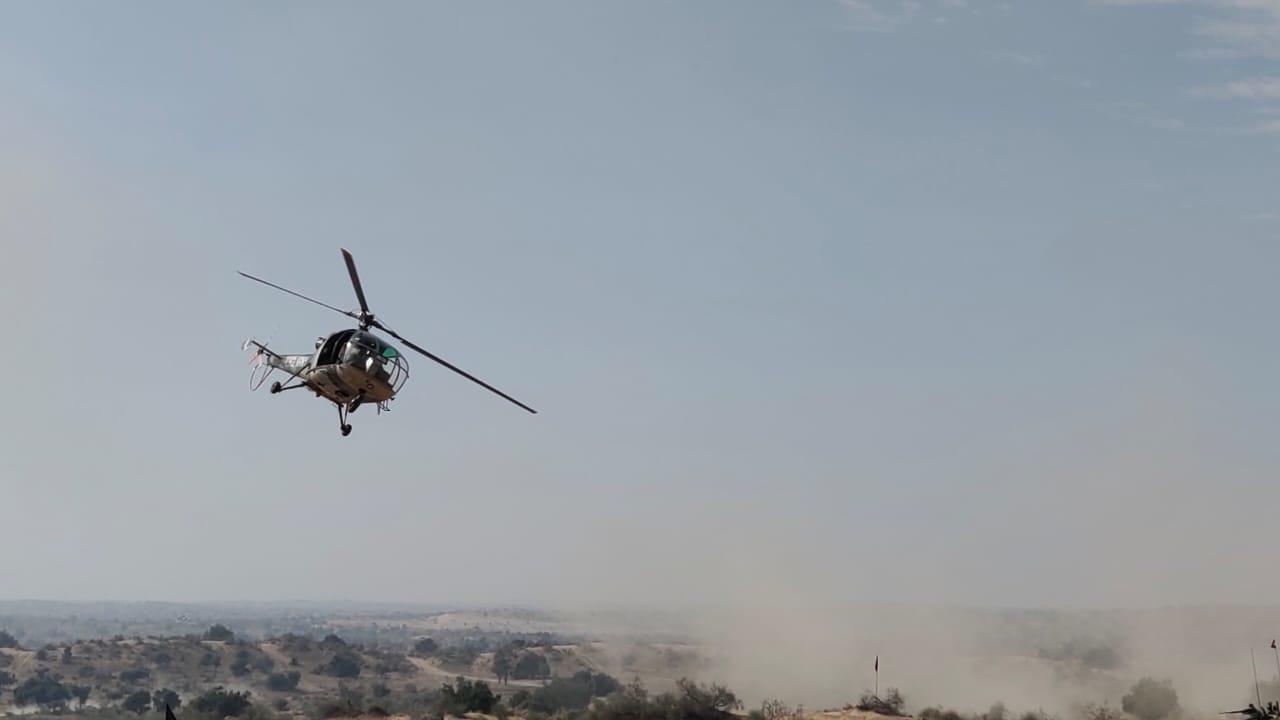 Ex Shatrunash held at MFFR today
Integrated Fire power Exercise - All guns blazing displayed the might of multifarious aerial n ground firing platforms amidst ISR network of the #IndianArmy Lt Gen AS Bhinder Army Cdr Sapta Shakti Command applauded all ranks -'Forever Victorious' pic.twitter.com/xEB5eB69hw

— PRO Jaipur MoD (@PRODefRjsthn) November 21, 2022
---