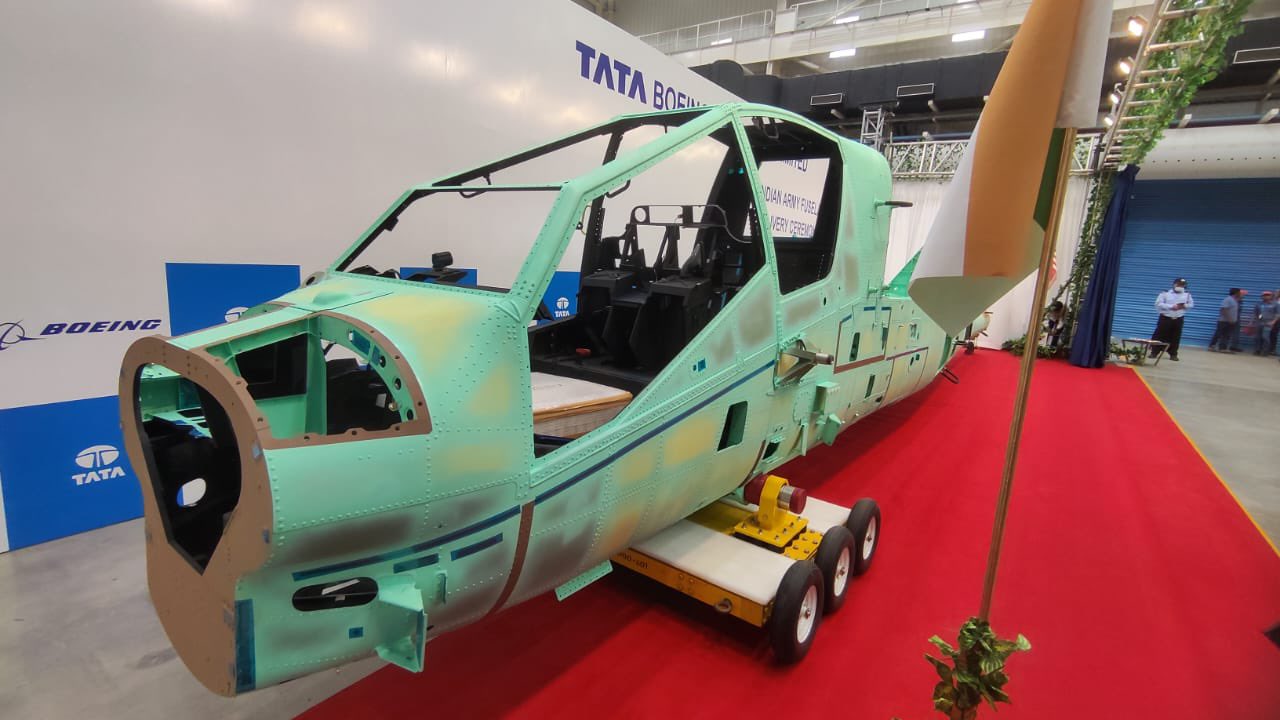 Indian Army's Apache helicopter's fuselage
New Delhi: US giant Boeing has begun production of the Indian Army's Apaches in Mesa, Arizona. The company will deliver a total of six AH-64E Apaches fulfilling the Indian Army's requirements.
Earlier this year, Tata Boeing Aerospace Limited (TBAL) delivered the Indian Army's first AH-64 Apache fuselage from its advanced facility in Hyderabad, India.
"We are pleased to reach yet another significant milestone, highlighting Boeing's unwavering commitment to support India's defense capabilities," said Salil Gupte, president, Boeing India.
"The advanced technology and proven performance of the AH-64 will enhance the Indian Army's operational readiness and strengthen its defense capabilities."
In 2020, Boeing delivered 22 Indian Air Force E-model Apaches and signed a contract to produce six AH-64Es for the Indian Army.
The delivery of the Indian Army's Apaches is scheduled for 2024.
"The AH-64E continues to be the world's premier attack helicopter," said Christina Upah, vice president of Attack Helicopter Programs and senior Boeing Mesa site executive.
"The AH-64 provides customers with unparalleled lethality and survivability, and we are thrilled to provide those capabilities to the Indian Army."
---