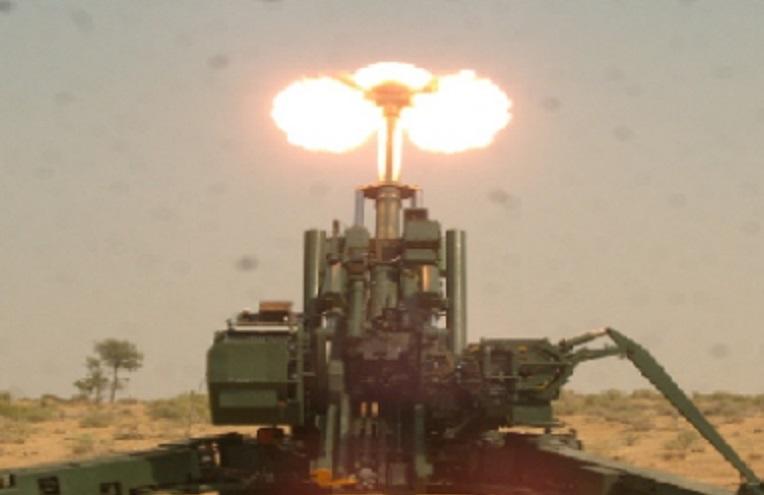 Pune: Leading private sector firm Kalyani Strategic Systems Limited announced that it has bagged an export order of 155mm artillery guns worth USD 155.5 million to a non-conflict zone country.
However, the company has not named the country where it would export the guns.
In a statement, Kalyani Strategic Systems Limited said: "We are pleased to inform that Kalyani Strategic Systems Limited, a wholly-owned subsidiary of the Company, has been awarded an export order for a 155mm Artillery Gun platform to be executed over a 3-year timeframe."
The total value of the order is USD 155.50 million, it said.
"This order, to a non-conflict zone, is a great testament to the Government of India's AatmaNirbhar Bharat agenda and its sustained push to promote exports of Indigenously Designed Developed and Manufactured (IDDM) advanced defence platforms from India."
Recently, the company sold 60 M4 armoured vehicles to the Indian Army. Currently, the company has 30 more orders from the Army.
In the recently concluded DefExpo 2022 in Gandhinagar, Gujarat, several South East Asian and African countries showed interest in a number of items, including 155mm artillery gun systems and M-4 armoured vehicles.
The Advanced Towed Artillery Gun System or ATAGS, a 155-mm, 52-calibre artillery gun currently undergoing trials, has been jointly developed by the Defence Research and Development Organisation with Bharat Forge of the Kalyani Group and the Tata Advanced Systems Limited.
It must be noted that the export order comes at a time when the government aggressively pushes for defence exports worth USD 5 billion and an overall turnover of USD 22 billion in production by 2025.
In 2021-22, India exported defence equipment worth USD 1.59 billion.
The country has registered defence exports worth Rs 8,000 crore in six months of the current financial year.
---