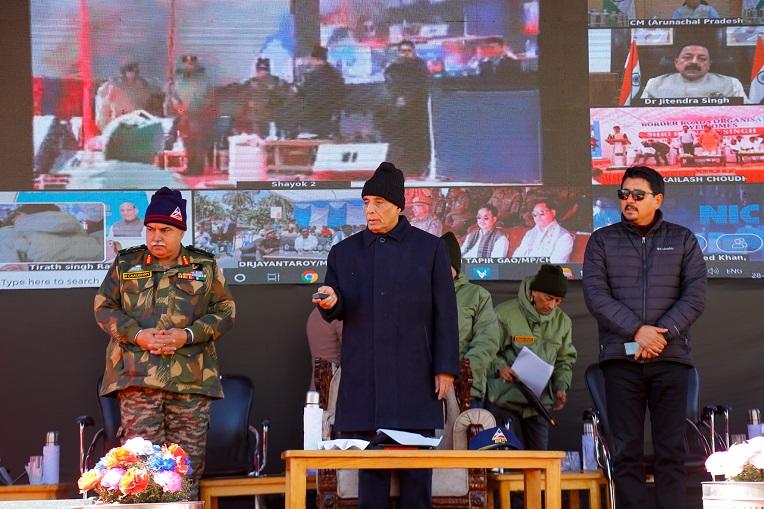 Rajnath Singh dedicates 75 border infrastructure projects to the Nation
Leh: Defence Minister Rajnath Singh on Friday inaugurated BRO-made first Carbon Neutral Habitat at a height of 19,000 feet for its personnel at Hanle in Ladakh.
It is BRO's effort towards contributing to Ladakh's resolve of becoming the country's first Carbon Neutral Union Territory.
What is carbon neutral habitat or building?
The carbon neutral habitat is a complex wherein a significant amount of energy consumption will be reduced, combined with the increased use of low carbon energy sources to meet the remaining demand.
It will be highly energy-efficient habitat that, through effective habitat design strategies and energy efficiency measures, reduce their overall energy demand.
The key features of this complex include accommodation of 57 personnel and thermal comfort during extreme weather.
Read Also: Eye on China, BRO-made 75 border infrastructure projects dedicated to the nation
It will enable BRO to operate efficiently during large part of winters.
Governments across the globe have been attempting to curtail carbon emissions by introducing policies and regulations.
In the construction or real estate industry, carbon neutral building has become a buzzword because the government has to address the climate change issue and there are lowered utility bills for building owners. Though, initial investment is quite higher.
---