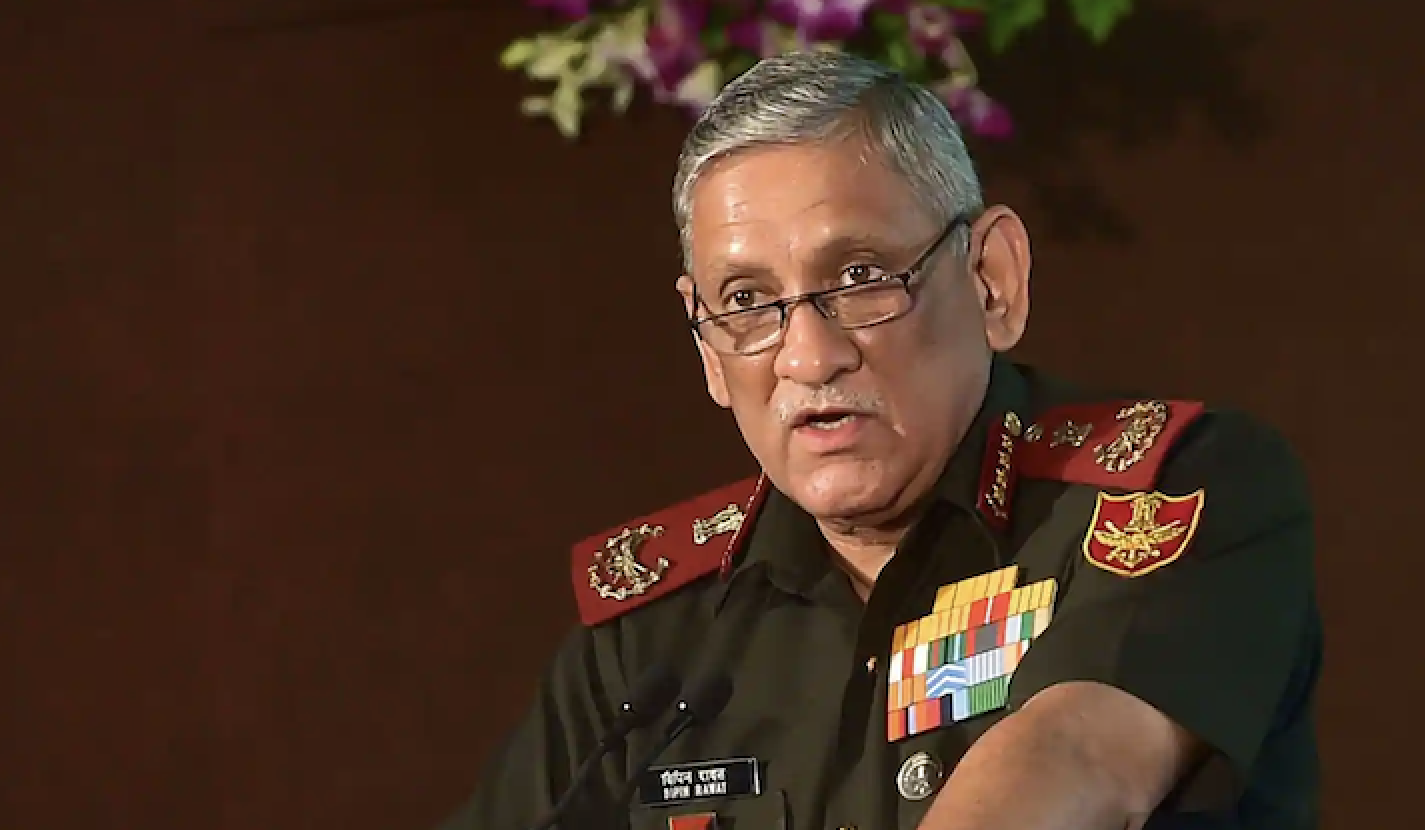 General Bipin Rawat (March 16, 1958–December 8, 2021).

New Delhi: General Bipin Laxman Singh Rawat, India's first current and chief of defence staff and former Army chief, has died in a helicopter crash near Wellington in the Nilgiri Hills in Tamil Nadu, on Wednesday. Twelve other people on board, including Rawat's wife, Madhulika Rawat, also died in the accident.
The Indian Air Force, while confirming the deaths, also said Group Captain Varun Singh is the sole survivor in the crash and was under treatment. The names of the other passengers and crew members have not been released yet.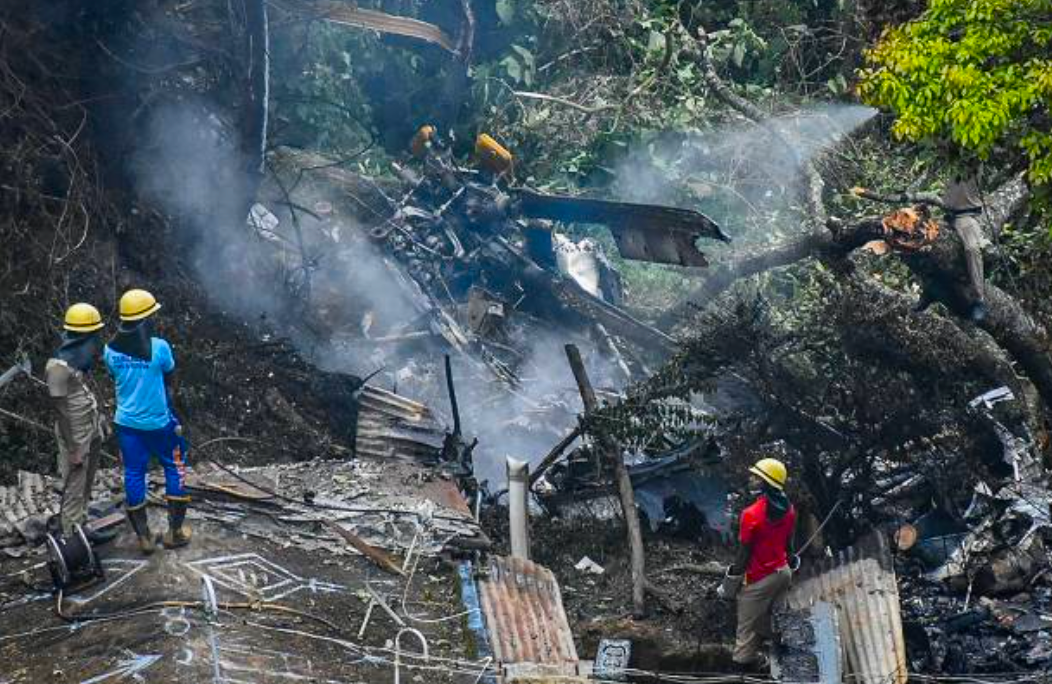 The site of the helicopter crash on which Gen Bipin Rawat was travelling.
The general was on a visit to Defence Services Staff College, Wellington to address the faculty and student officers of the Staff Course. The helicopter, an IAF Mi-17V5, was making its descent and would have landed in around minutes when it met with the accident. The site of the crash was on a forested hilly region, barely 10 kilometres from a road. The IAF said it has launched an investigation into the crash.
The president, Ram Nath Kovind; the vice-president, M Venkaiah Naidu; the prime minister, Narendra Modi; the defence minister, Rajnath Singh; and other high-ranking government officials have condoled the death of Rawat and others in the crash and expressed their grief and anguish.
Rawat, 63, was appointed India's first chief of defence staff on January 1, 2019, just a day before his retirement as the chief of the Army staff. The position was created to integrate the Army, Navy, and the Air Force. He was overseeing the overhaul of the three services by introducing major reforms.
Rawat was born in Uttarakhand's Pauri on March 16, 1958. His family had been serving in the Army for many generations. His father, Laxman Singh Rawat rose to the rank of lieutenant general in the Army.
Rawat was commissioned into 5/11 Gorkha Rifles on December 16, 1978. It was the same unit as his father. He was a highly decorated soldier who was awarded the Param Vishisht Seva Medal, Uttam Yudh Seva Medal, Ati Vishisht Seva Medal, Yudh Seva Medal, Sena Medal, and Vishisht Seva Medal.
Before becoming the Army chief, he commanded the 5/11 Gorkha Rifles, a Rashtriya Rifles battalion, the United Nations Organization Stabilization Mission in the Democratic Republic of the Congo or Monusco, 19th Infantry Division, 3 Corps and Southern Command. He superseded two senior Army commanders to become the chief of the Army staff before being appointed the CDS.
The general and his wife are survived by two daughters.
---