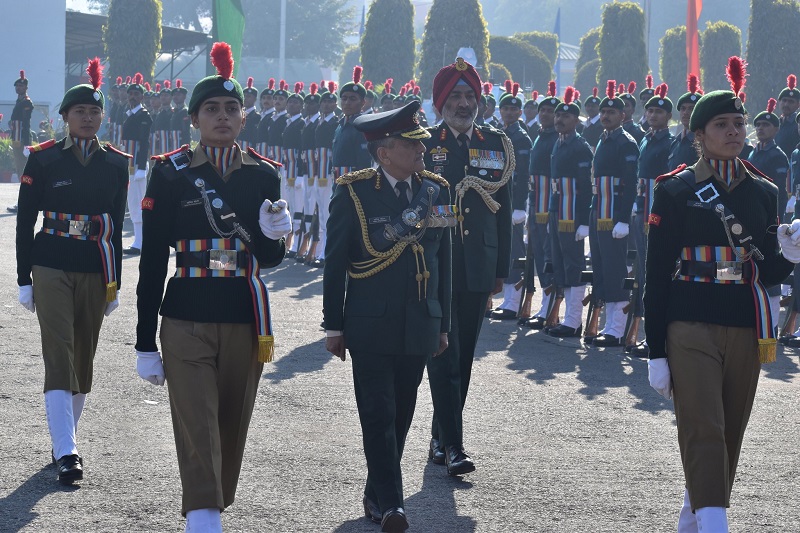 CDS Anil Chauhan at NCC Camp in Delhi (Photo: NCC)
New Delhi: The chief of defence staff, General Anil Chauhan, visited the National Cadet Corps Republic Day Camp 2023 at Delhi Cantonment in New Delhi, on Tuesday. This was his first visit to the camp after becoming the CDS.
A contingent of all the three wings namely Army, Navy and Air Force presented an impressive "guard of honour" to the CDS on his arrival. NCC cadets thereafter presented a fine band display.
The CDS also visited the "flag area" prepared by the NCC cadets, depicting various social awareness themes and cultural activities. The cadets briefed him in detail about their respective State Directorate themes.
The CDS also visited the recently renovated "Hall of Fame" , a proud possession of NCC with display of a rich archival collection of alumni photographs, models, motivational and other visual delights of the three wings of NCC.
The chief of defence staff along with other distinguished guests later witnessed a spectacular cultural programme by the cadets in the NCC auditorium.
Speaking on the occasion, the Gen Chauhan underscored that from a humble beginning the NCC has grown into a volunteer organisation of 17 lakh cadets.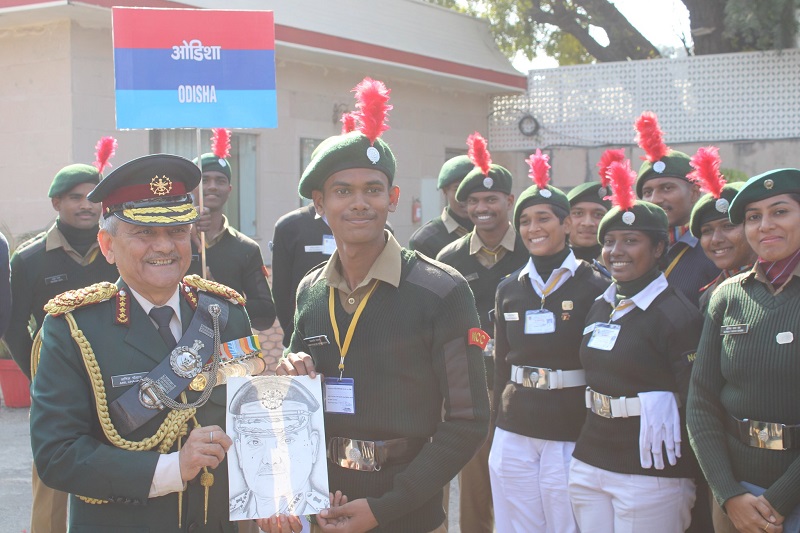 CDS Anil Chauhan with NCC cadets
"Its contribution in inculcating the qualities of discipline, leadership and camaraderie among the youth of this country is exemplary", he said.
Highlighting the immense contributions of NCC in social awareness activities, the CDS mentioned about the "Puneet Sagar Abhiyan" launched with the aim to clean up sea shores/beaches and remove and recycle plastic/other waste and spread awareness about need for clean and pristine beaches and hazards of plastic pollution.
"The drive has caught the imagination of the public and till date approximately 13.5 lakh NCC cadets have participated in the abhiyan and collected almost 208 tonnes of plastic waste out of which 167 tonnes has been sent for recycling", said Gen Chauhan.
#CDS Gen. Anil Chauhan visited NCC RDC23 Camp, at New Delhi & received a Guard of Honour by Cadets followed by visit to flag area and hall of fame. Cultural events were presented before him by different directorates. He wished good luck and glory to NCC in his words. pic.twitter.com/BNSRqzhGAU

— National Cadet Corps (@HQ_DG_NCC) January 17, 2023
The CDS complimented NCC for its 75th year of selfless service to the nation. He also applauded the exceptional performance displayed by NCC cadets in various sports events.
---