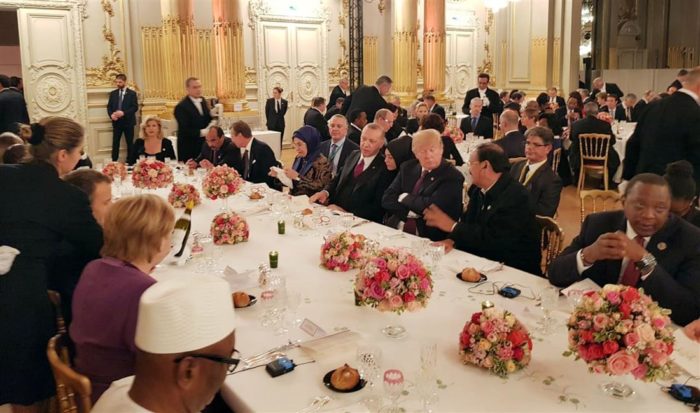 India has expressed its deep concern on efforts to build walls of separation in the form of protectionism.
Vice President M. Venkaiah Naidu, who has just returned from Paris, after attending the Centenary of the Armistice of World War 1, on Monday said that multi-lateralism, that had emerged as a mutually beneficial new order, was facing challenges.
The Armistice of World War 1 was a truce between the allies and Germany.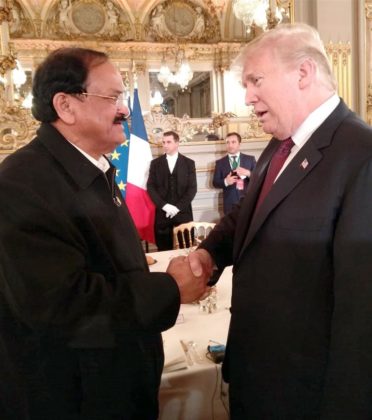 Briefing media persons here on the Paris meeting, Mr Naidu said that he had raised the point that the world had moved from World War 1 for territories to the battles for "markets". Effective integration of global markets through multi-lateralism was the challenge of modern times. 
India pointed out that stockpiling of arms and military buildup posed a distinct threat to a world peace. 
Calling for reforms in global institutional structures and systems, he said, "We should aim at a shared future in a world order guided by commitment to peace, justice and inclusive sustainable development for which there is a felt need for reforms in global institutional structures such as United Nation Security Council." 
The vice president said that the Paris meeting provided an opportunity for about 70 world leaders "to look at the challenges to the multi-lateralism and work unitedly to prevent any disaster hitting the mankind in the form of growing protectionism."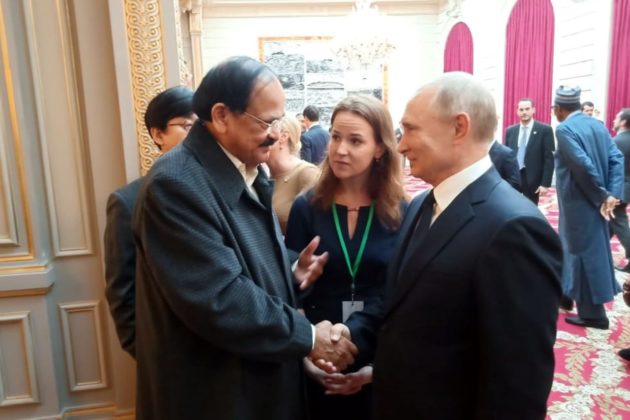 Mr Naidu, who also participated in a high level panel discussion on "Dialogue of Continents on Global Governance", focused on issues of multi-lateralism, international institutions and global governance challenges and the means to craft sustainable peace.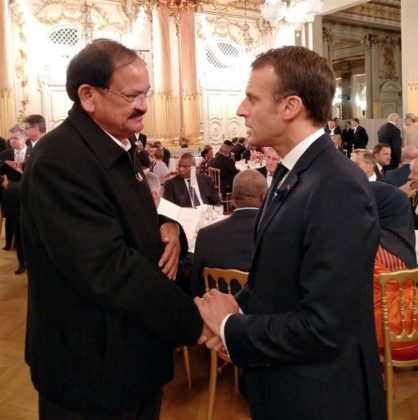 Free flow of capital and human resources holds the key for the betterment of humanity across physical boundaries, he said.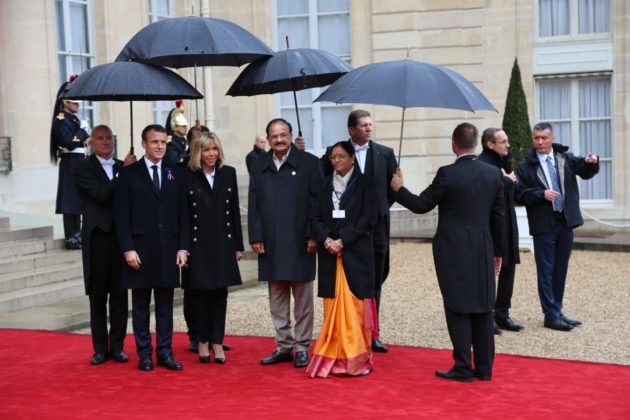 The vice president emphasised the need for united efforts of the world to deal with global development priorities such as eradication of poverty, providing education, healthcare, employment and gender parity.