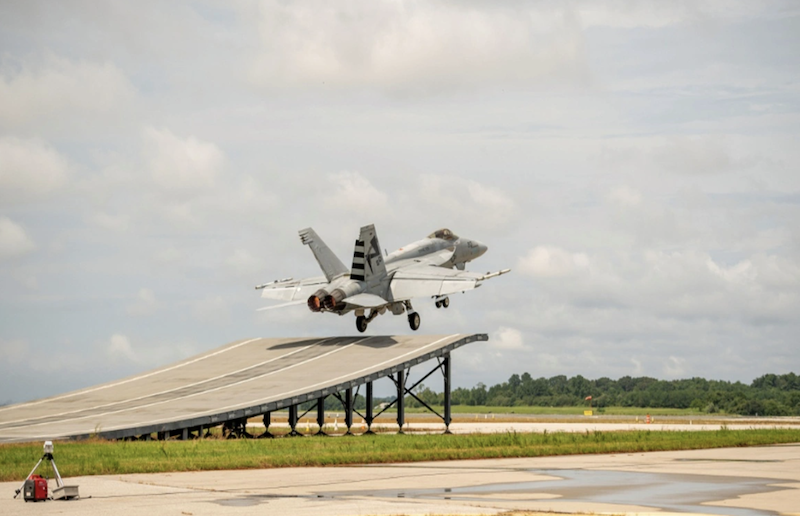 An F/A-18 Super Hornet during a test at a shore-based facility in Goa earlier this year. (Photo: Twitter)

Gandhinagar: On the sidelines of the ongoing DefExpo 2022 here, Boeing Defense strongly pushed for its F/A-18E Super Hornet warplane for the Indian Navy's aircraft carrier INS Vikrant and a possible third aircraft carrier in the future. Boeing officials told Indian officials that the F/A-18E meets the requirements of Indian aircraft carriers better than Dassault Aviation's Rafale M – the other fighter jet to pass the carrier-operation tests in Goa earlier this year – and offers lower operational costs to the Navy.
"The F/A-18 Super Hornet, since its inception, was designed to be a carrier-based aircraft. So, what that means is that there are features that allow it to be operated from the aircraft carrier deck. Things like folding wings, for example, are features of a good carrier-based aircraft. It allows the saving of space on the flight deck. When you have smaller flight decks, as the Indian Navy has, this is a very big benefit," said Alain R Garcia, vice-president for international business development, Boeing Defense, Space and Security.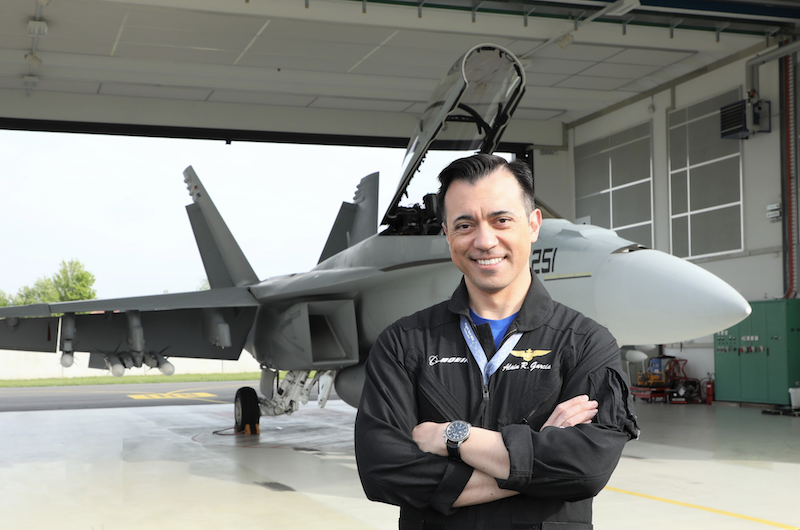 Alain R Garcia. (Photo: Twitter)
"There have been over 800 Super Hornets built that are out there and operating from US aircraft carrier decks. That itself is a big differentiator," Garcia said when asked why the Navy should opt for the F/A-18 Super Hornet over the French Rafale M fighter jet to operate from the decks of its latest aircraft carrier INS Vikrant.
He said there are not as many Rafales in the air on decks as compared to the Super Hornets. "There are maybe around 42 (Rafale Ms). … What you get out of it (Super Hornet) is a lot of experience and lessons learned. Besides being able to operate off the carrier deck, there's also the sustainability factor. The aircraft is very low maintenance, equating to a lot of cost savings and lower operational costs. So those are some of the main benefits. I also want to point out that Super Hornet has both single-seat and two-seat platforms that can operate from an aircraft carrier."
Asked how Boeing intends to support the government's "Aatmanirbhar Bharat" mission, Garcia said that the company intended to build upon the footprint that it already has in the country. "We have a large footprint already in India with platforms like the Indian Navy's P8I surveillance aircraft, the Chinook, and Apache helicopters, and the C-17s (Globemaster III heavy-lift aircraft). We have submitted an indigenization roadmap for the F/A 18; we look to build more parts and other sustainable aspects here. It is very easy for us to do because of the footprint that we already have."
Talking to reporters, Boeing's international business vice-president Maria Laine also highlighted that the partnership between her company and India goes decades back and has now assumed the role of strategic partners in Boeing's supply chain. She said if the Navy opts for the F/A-18 Super Hornet, then it will add to the Navy's strategic edge.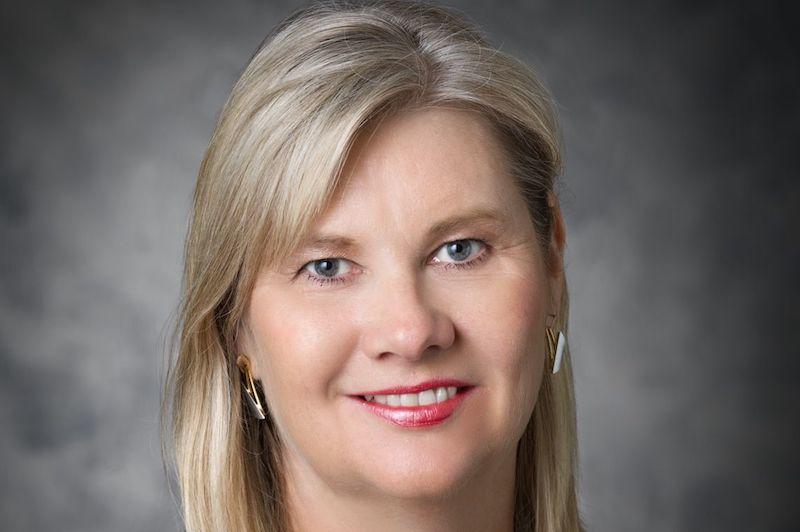 Maria Laine. (Photo: Boeing)

It may be noted that Boeing India has 4,000 employees, and more than 7,000 people who work on dedicated supply chain jobs with Indian suppliers across manufacturing, engineering, and IT sectors. The Boeing India Engineering & Technology Center in Bengaluru and Chennai undertakes complex advanced aerospace work and supports Boeing's global engineering growth. Apart from this, Boeing's wholly owned engineering and technology campus with future avionics manufacturing and assembly capability is coming up in Bengaluru.
Earlier this year, two US Navy F/A-18E (single-seater) Super Hornets executed ski jumps, multiple roll-in and fly-in arrestments and performance flights in various weights in the air-to-ground, air-to-surface and air-to-air configurations in a shore-based facility in Goa where conditions like that on Vikrant were simulated. The display was made to Navy officials looking to buy a fleet of fighter aircraft for INS Vikrant under the government-to-government route.
In August, the Navy had said INS Vikramaditya would first operate with Russian MiG-29Ks, then either the Rafale M or the F/A-18 Super Hornet would be selected as an "interim" measure. The ultimate goal is to deploy the indigenous TEDBF (Twin Engine Deck-Based Fighter) fighter on the carrier.
---