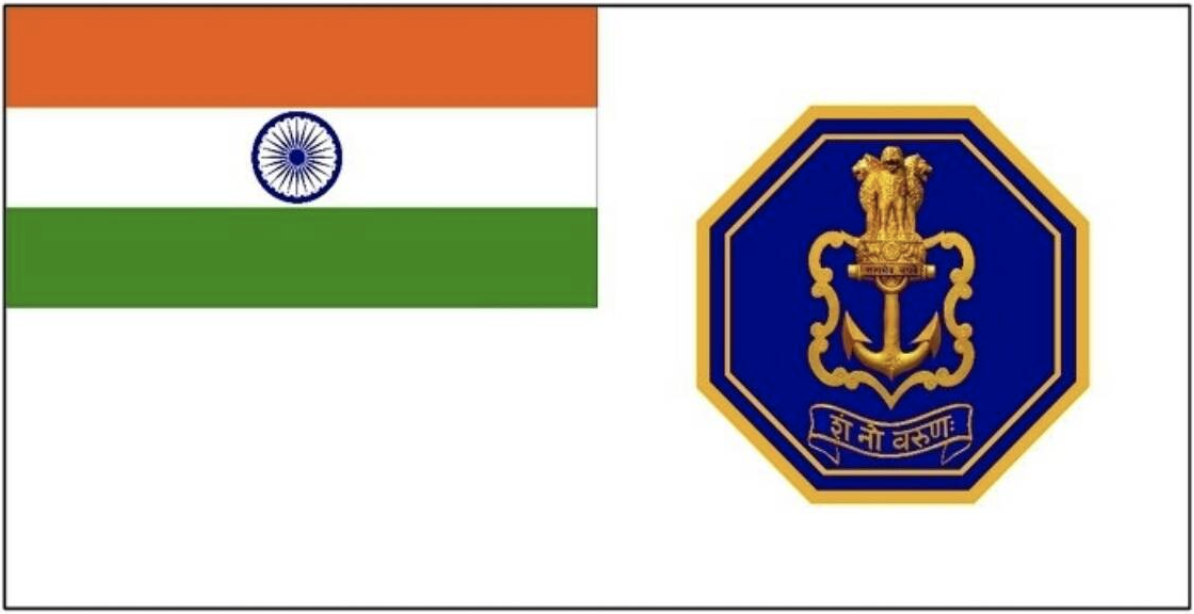 The new Indian Navy ensign.
Kochi: The prime minister, Narendra Modi, unveiled the new ensign for the Indian Navy just before the commissioning ceremony of India's first indigenously built aircraft carrier, INS Vikrant, on Friday. The new design is seen as a bid to junk India's "colonial past" and Indianize it.
The new ensign has a white background with the Indian flag on the top-left canton (corner). The Saint George's Cross of the earlier ensign has been done away with. A new navy-blue octagonal shield with two gold borders has been introduced covering the centre of the top-right and bottom-right cantons. On the shield is the Lion Capital (India's national emblem) placed on top of the Navy's anchor insignia with "Satyameva Jayate" written in navy blue, in Devnagri script. Below the anchor is the Navy's motto – "Sam No Varunah" – written in gold, Devnagri script.
The new Naval Ensign unveiled by @PMOIndia Shri @narendramodi on #02Sep 22, during the glorious occasion of commissioning of #INSVikrant, first indigenously built Indian Aircraft Carrier & thus, an apt day for heralding the change of ensign.

Know all about the new Ensign ⬇️ pic.twitter.com/ZBEOj2B8sF

— SpokespersonNavy (@indiannavy) September 2, 2022
The new design encompassed within the octagonal shield has been taken from the Indian Navy's crest, wherein the fouled anchor, which is also associated with colonial legacy, has been replaced with a clear anchor.
The octagonal shape has been inspired by the seal of 17th-century Maratha emperor Shivaji Bhonsale I (Chhatrapati Shivaji Maharaj). It also symbolizes the Navy's multi-directional reach and operational capability.
This is the fourth flag the Navy got after India became a republic, in 1950.
---