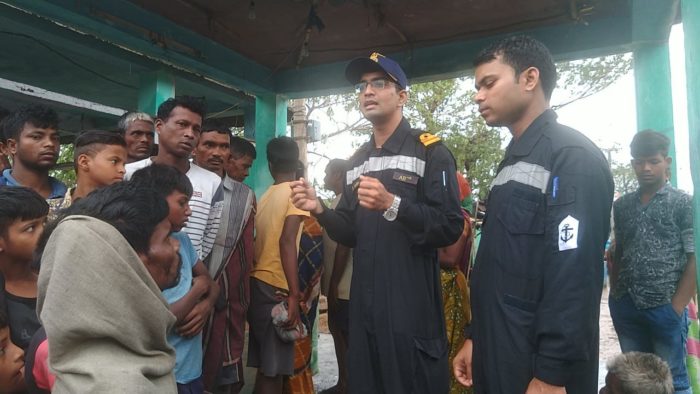 Quick Reaction Team (QRT) from the Premier Naval Training Establishment INS Chilka located in Odisha was immediately deployed to provide emergency assistance in cutting and clearing of trees which had fallen in the approaches as well as over the Primary School in the nearby village of Gadadwar in Khurdha District on  Friday.
The school was functioning as a shelter station and was also the venue for Community Kitchen to cater to the extreme severe cyclonic storm 'FANI', an Indian Navy spokesperson said.
The team also cleared many fallen trees on the way to the village.
In addition, a Quick Reaction Medical Team of the Navy was dispatched to nearby villages namely Gadadwar, Amritpur, Kharibandh and Athrawati.
They conducted mobile medical camps at various villages around Chilka.
Local areas affected by Cyclone were visited and medical aid was extended to those in need.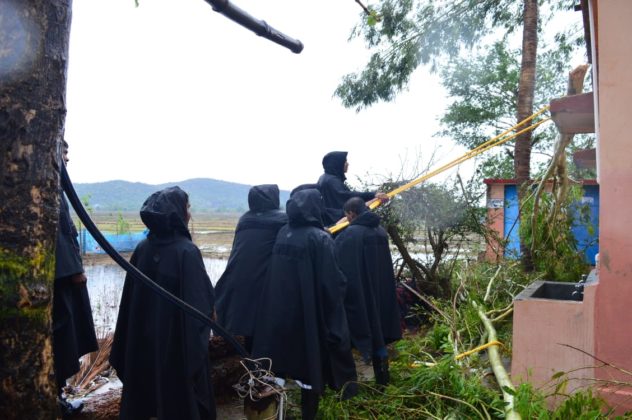 Awareness of communicable diseases after the cyclone was also spread amongst the local population.
While the emergency services at INHS Nivarini at Chilka were also simultaneously manned to tackle with emergencies, with an aim to provide basic First Aid and evacuation of casualties if any.
There were no casualties reported in these villages.