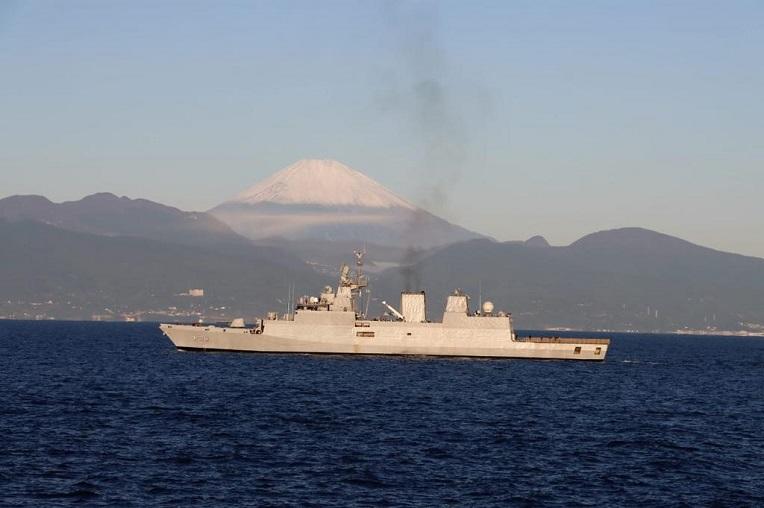 New Delhi: Navies of the four member nations of the Quadrilateral Security Dialogue, or the Quad — Australia, India, Japan, and the United States — have commenced their 30th edition of the Malabar Exercise, in the Yokosuka island near East China Sea on November 8.
The move could again provoke concern from China as the same had criticized the similar wargames in the past.
It should be noted that recently a Chinese research vessel -- 'Yuan Wang-6' -- entered the Indian Ocean Region via the Sunda Strait. In the past too, the Chinese had deployed the research vessel in the IOR when there was Malabar exercise on.
Read also: Exercise Malabar 2022 -- Navy chief Admiral Hari Kumar discuss ways to deepen naval ties with Quad counterparts
Let's know about the Malabar exercise:
WHAT IS THE MALABAR EXERCISE?
Commenced in 1992, the Malabar maritime drill was initially a training event between India and the US. In 2015, Japan joined it while Australia became its permanent member two years back.
In 2021, the multi-nation exercise was held off the coast of Guam in the Western Pacific while in 2020 it was conducted in the Bay of Bengal and Arabian Sea.
WHAT SHIPS WILL PARTICIPATE?
Read also: Indian Navy, Australian Navy conduct maritime partnership exercise in Bay of Bengal
Indian Navy has deployed indigenously designed and developed INS Shivalik and INS Kamorta.
INS Shivalik is a multi-role guided missile stealth frigate while INS Kamorta is an anti-submarine corvette. Both warships form part of the Eastern Naval Command of the Indian Navy.
The US Navy has a base in Yokosuka and is currently home port to Carrier Strike Group 5 led by USS Ronald Reagan.
Earlier, the Quad Navy chiefs had discussed ways to further enhance inter-operability between the forces of four countries.
Admiral R Hari Kumar who had reached Japan on November 5, will witness the opening ceremony of the exercise today.
---